11 min read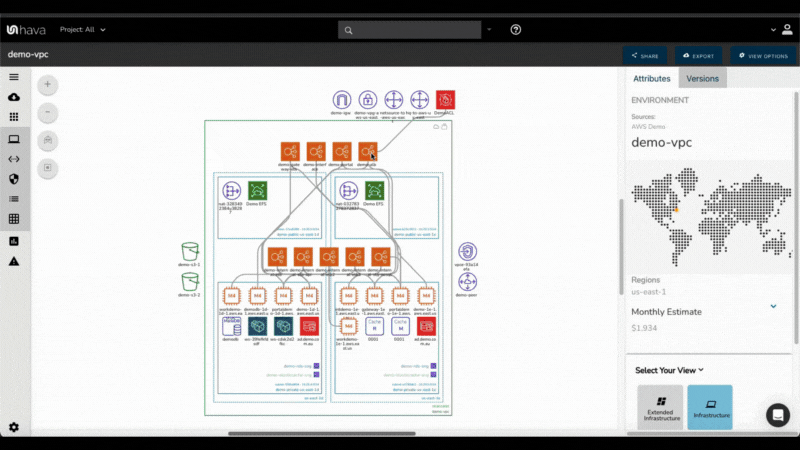 When you are building cloud solutions on AWS, taking on new client networks or inheriting a project, having up to date documentation is massive advantage.
What used to be a manual labour intensive task can now be achieved in minutes by connecting your AWS, Azure, GCP and Kubernetes Clusters to hava.io and letting Hava auto generate your architecture topology diagrams for you.
You no longer have to do it yourself, or waste other team member's time trawling through consoles or engage consultants to produce accurate perpetually up to date cloud architecture, container and security posture diagrams.
You can always have the diagrams you need on hand when you need them.
Generate AWS Diagrams on autopilot using Hava and free yourself from drag and drop forever.