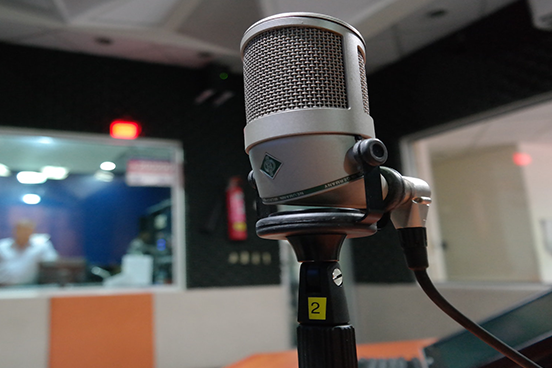 If you are looking for something interesting to fill your earbuds in 2020, here's a list of 50 podcasts worth a listen.
Mostly focused on Cloud Platforms, DevOps and Security there is sure to be something in there that resonates with you.
If we missed yours or one you love, please let us know.
Here are the 50 cloud computing industry podcasts in no particular order :
Simon Elisha and Nicki Stone bring you the latest AWS news, trends in storage, security, infrastructure, serverless and much more.
Whether you're training machine learning models, developing open source projects, or building cloud solutions, the AWS Podcast has something for you.
This podcast is the place to find all the latest and greatest news and information on what's going on in the cloud universe. Join long-time Microsoft aficionados and SharePoint experts Andrew Connell and Chris Johnson as they dissect the noise and distill it down, read between the lines and offer expert opinion on what is really going on.
3. Google Cloud Platform Podcast
Hear what's going on in the world of GCP from a wide variety of hosts including Michelle Casbon - Snr Developer Google Cloud, Mark Mirchandani - Developer Advocate (DA) GCP, Jon Foust - DA GCP, Brian Dorsey - DA GCP, Gabriela Ferrara DA GCP, Aja Hammerly DA GCP, Gabe Weiss DA GCP, and Priyanka Vergadia DA GCP
Presented by Aaron Delp and Brian Gracely, Cloudcast covers all things cloud computing, AWS, Azure, GCP, Severless, DevOps, AppDev, SaaS, PaaS, CaaS, Big Data, AI, ML & IoT
Cloud Technology Partners (A division of HP) bring you the Doppler Cloud Computing podcast covering all things cloud while focusing on how to prepare the traditional enterprise to look beyond conventional computing. There's talk about what's new, what's working, and they have expert guests who provide the advice you need to be successful in the cloud.
Hosted by Ali Amagasu and Pete Johnson, Cloud Unfiltered is a series of interviews with the people who are working to move cloud technology and implementation forward.
7. The Network Break - PacketPushers
Stay current with IT news on vendor moves, new products and tech deals in this fast-moving podcast that analyzes the stories that impact Networking Professionals. Get insights and context to stay informed, all in the time it takes to have a (longish) coffee break.
Day Two Cloud is what happens after you make the decision to adopt the public cloud and operational reality sinks in. You've whiteboarded a vision, forecasted the benefits, and made promises to the business. Now the real work begins. Does your design match reality? How do you handle failure? Can you cope with shifting demands, changing requirements, and security concerns all running in an ephemeral environment? Hosts Ned Bellavance & Ethan Banks interview cloud builders and experts about day two and beyond.
DABCC Radio is an Enterprise IT talk show hosted by 20 year plus industry expert, Douglas Brown. Douglas interviews the who's of the cloud, desktop, EUC, IoT, mobility, security, storage, and virtualization world from companies such as Citrix, Microsoft, & VMware. DABCC Radio is the #1 Citrix Related Podcast on iTunes!
On Cloud podcast tackle the tough topics that can help you master today's fundamental shift toward the future of business and technology. Hosts David Linthicum and Mike Kavis challenge leading industry innovators to deliver the straight talk on what's new and next for cloud, what strategies and tools to use, when and why.
Hosted by Jason Atwood and Justin Edelstein, this is a weekly show covering the latest cloud computing news, happenings and events. If it is happening in the cloud they are focused on it.
Hosted by Cynthia Kreng, Kendall Roden, Cale Teeter, Evan Basalik, Russell Young and Sujit D'Mello, this podcast discusses all things Azure with in depth interviews with industry experts.
13. Software Engineering Daily
A diverse collection of podcast episodes covering the cloud and the software engineering community.
The official Kubernetes podcast from Google covers the weekly news and interviews from the Kubernetes community. Hosted by Craig Box a cloud native advocacy team lead at Google and Adam Glick technical marketer for Google's container based products like Anthos and Kubernetes.
CloudSkills.fm is a weekly podcast with technical tips and career advice for people working with cloud-native technologies. This show is for developers, IT pros, or anyone making a career move into the cloud. Episodes are mostly short and to the point and regularly feature experts who share their experiences.
This show is hosted by Mike Pfeiffer, a twenty-year tech industry veteran, entrepreneur, Pluralsight author, and Microsoft Azure MVP.
16. Cloud-Native in 15 Minutes
Cloud Native in 15 Minutes is the place to learn about the cutting edge of enterprise IT in the time it takes to grab a coffee. From AI to Kubernetes, you'll hear the people behind popular technologies explain why they matter to your company.
Screaming in the Cloud with Corey Quinn features conversations with domain experts in the world of Cloud Computing. Topics discussed include AWS, GCP, Azure, Oracle Cloud, and the "why" behind how businesses are coming to think about the Cloud.
Listen to this official Amazon podcast to keep informed of the latest round up of AWS news, announcements, services and feature updates, brought to you by AWS subject matter experts from Asia Pacific. Join the hosts, as they share expert tips and chats to the people pioneering, innovating and solving business challenges with AWS cloud technologies.
Interviews and discussions will cover local and global technology trends and business transformational stories spanning across start-up, mid-market and enterprise organisations.
Staying up to date on Cloud Computing, Multi-cloud, Microsoft Azure, Google Cloud, Amazon Web Services and Kuberenetes is hard. Let Justin Brodley, Jonathan Baker and Peter Roosakos make it easier for you, they break down the big announcements, what it means for DevOps/SRE/IT teams and how to think about the cloud market each week. Combined the three hosts have over 30 years of experience in IT, Cloud Computing and scaling infrastructure.
20. The Podlets - A Cloud Native Podcast
A VMware audio guide to cloud native concepts hosted by Carlisia Campos, Josh Russo, Duffie Cooley, Bryan Liles, Patrick Barker, Michael Gasch and Olive Power
Cloud native technologies have unique elements. In the greater tech community, there is not only a lack of knowledge of concepts and certain technologies, but also misunderstanding and almost mysticism surrounding the space. The Podlets show aims to elucidate and demystify these elements to help people confidently embrace cloud native technology.
Serverless Chats is a podcast designed to geek out on everything serverless. Each week, host Jeremy Daly chats with guests to explore and do a deep dive into specific topics in the serverless space.
The Cloud Insiders podcast brings together industry experts to explore a range of IT transformation issues facing today's organisations and the technologies designed to help. You can expect a straight-talking show full of thought-provoking insights into trends and jam-packed with ideas to help you make better-informed decisions and future-proof your strategy.
The latest in AWS news, sprinkled with snark. Posts about AWS come out over sixty times a day. The Morning Brief hosts filter through it all to find the hidden gems, the community contributions--the stuff worth hearing about! Then they summarize it with snark and share it with you--minus the nonsense
Interviews and Q&A from Bret Fisher's weekly YouTube Live show. Topics cover Docker and container tools like Kubernetes, Swarm, Cloud Native development, Cloud tech, DevOps, GitOps, DevSecOps, and the full software lifecycle supply chain.
Virtual Stack is a podcast about the glorious world of Enterprise IT. On this show, we discuss networking, virtualisation, cloud and all things software-defined.
Two brothers focusing 100% on Amazon Web Services (AWS). Every other week, one of them prepares the topic of the podcast. The topic is not known to the other one, which results in surprising conversations about all things AWS. Typically, they are covering the following topics: DevOps, Serverless, Container, Security, Infrastructure as Code, Container, Continuous Deployment, S3, EC2, RDS, VPC, IAM, VPC, and many more.
A Podcast About Cloud Native Software Development, AWS, and Distributed Systems
28. AWS AI and Machine Learning Podcast
This podcast is hosted by Julien Simon, Global Evangelist for AI and Machine Learning at Amazon Web Services. It covers everything you need to know about AI and ML on AWS: new features, demos, conversation and more!
On DevOps on AWS Radio, they cover topics on applying DevOps principles and practices such as Continuous Delivery on the Amazon Web Services cloud.
Information Security, InfoSec, CyberSec, Cyber, Security, whatever you call it, Purple Squad talk about it! From mobiles and desktops to data centers and the cloud, Purple Squad Security is there to help and give back to the community of information security professionals. They cover security topics for the red team, blue team, purple team, whatever team! They are a community of professionals, and this is John Svazic's attempt to give back. CISSP, CISM, CEH credits can be obtained here! Also happy to provide info for OSCP, OSCE, and other Offensive Security certified professionals.
The Azure DevOps Podcast is a show for developers and DevOps professionals shipping software using Microsoft technologies. Each show brings you hard-hitting interviews with industry experts innovating better methods and sharing success stories. Listen in to learn how to increase quality, ship quickly, and operate well. Hosted by Jeffrey Palermo
32. The Cloud Architects Podcast
A podcast about best practice, guidance, news and cutting edge Microsoft cloud technologies. Interviews with passionate people in the cloud space, hosted by MVPs Nicolas Blank (twitter.com/nicolasblank), Warren du Toit and Chris Goosen
Join Jeremy, Dave and their guests as they discuss Cloud technology and what it means to organisations and people in general. ln each episode, they will be hacking through the jargon to equip you with the knowledge you need to make informed and practical decisions about cloud adoption, deeper exploitation and its wider benefits and impacts.
Each episode, I bring in expert guests to discuss data-based technologies, business and the related market issues. We consider it "Business Technical," not too technical, but not too vanilla. We discuss what different technologies are, how they can be used and the best learning resources for you to get started. We'll be spending a lot of time on the Cloud's effect on IT as well as IT careers. We publish every two weeks, and we love feedback! Want to be a guest? Have an idea? I'd love to hear from you!
After four years as Oracle's Chief Communications Officer, Bob Evans left to start his own company and launched the Cloud Wars franchise, which analyzes the major cloud vendors from the perspective of business customers. In Cloud Wars Live, Bob talks with both sides about these profoundly transformative technologies.
Join Scott Hanselman, Donovan Brown, or Lara Rubbelke as they host the engineers who build Azure, demo it, answer questions, and share insights.
A weekly show featuring news items and features about Microsoft's Cloud Platform, Azure hosted by Rick Weyenberg and Mark Garner
News and analysis of Microsoft Azure with a Kiwi perspective in bite-sized chunks.
The Azure Late Show Podcast where they talk about embracing tech intensity to build your own digital capabilities! The Azure Late Show Podcast hopes to help you get the skills required to advance your career and stay ahead of the curve on the azure ecosystem, provide a better understanding of the Cloud & AI and become deeply knowledgeable about the latest technologies
Tune in to Tobias Zimmergren and Jussi Roine talking about Azure, in a podcast usually digestible over a (rather large) cup of coffee.
Kubernetes, serverless, cloud, DevOps, & coding.
42. Intel Conversations in the Cloud
Intel Conversations in the Cloud is a weekly podcast with IT leaders who are driving the future of a software-defined infrastructure based data center. Featuring members of the Intel Builders programs, Intel experts, and industry analysts, this recurring podcast series provides information on delivering, deploying, and managing cloud computing, technology, and services in the data center and enterprise.
43. PodCTL Enterprise Kubernetes Podcast
Red Hat Kubernetes weekly technology podcast hosted by Brian Gracely (@bgracely) and Chris Short (@chrisshort), along with friends from the Kubernetes community. Focused on Containers | Kubernetes | Red Hat OpenShift | Cloud Native Applications | Microservices | PaaS | CaaS | DevOps.
More signal, less noise—The Cyberwire distill the day's critical cyber security news into a concise daily briefing.
A podcast by Rackspace covering a diverse range of cloud, career and storage topics
What is DevOps? Darin Page & Viktor Farcic will attempt to answer this and many more questions.
A diverse panel and special guests discuss cloud infrastructure, distributed systems, microservices, Kubernetes, Docker…oh and also Go!
48. Defensive Security Podcast
The Defensive Security podcast looks at recent security news and picks out lessons we can apply to the organizations we are charged with keeping secure. This podcast is hosted by Jerry Bell (@maliciouslink) and Andrew Kalat (@lerg)
49. Enterprise Security Weekly
Learn how to best security your network! A look at the current state of enterprise security solutions, including new products, features and enterprise security industry news. Hosted by Paul Asadoorian, Matt Alderman and John Strand.
Hosted by Joe Laha, Bridget Kromhout, Matt Stratton, Trever Hess and Jessica Kerr, with Arrested DevOps they've found a nice balance between giving actionable advice around key DevOps strategies, team management, tool selection and integration along with having truly interesting guests from all over the world on their podcast.
There you have it, 50 podcasts to keep you up to date with everything happening in the Cloud Ecosystem including new releases, updates, methodology and the best free AWS, GCP and Azure training.
If you are still wasting time with drag and drop drawing tools manually creating your infrastructure, security and container diagrams please take Hava for a test drive. Once you experience the ease of use and see the unique security layer visualisations and the continual visual logging of changes to your AWS, GCP & Azure environments you'll understand why so many industry professionals choose hava.io as their go to interactive cloud architecture documentation tool.