Amazon Web Services (AWS) have launched a re-designed set of diagram icons, the first version release was for AWS re:invent 2018, with the official public release on the 2nd of February 2019. Hava now supports diagrams using the new icon set, so you can discover, diagram, diagnose, and document your environments straight from the source of truth with a familiar style.
"The icons are designed to be simple so that you can easily incorporate them in your diagrams and put them in your whitepapers, presentations, datasheets, posters, or any technical material." - AWS
The New AWS Icon Set
For existing Hava users (if you don't already have an account you can sign up for a free one here.) the new icon set will be updated when Hava renders your VPC environments. For all new imports the AWS icon set will automatically display. If the new icon set isn't to taste don't worry! Hava allows to toggle between the 'New' and the 'Old' by clicking on View Options button and clicking on the preferred icon set.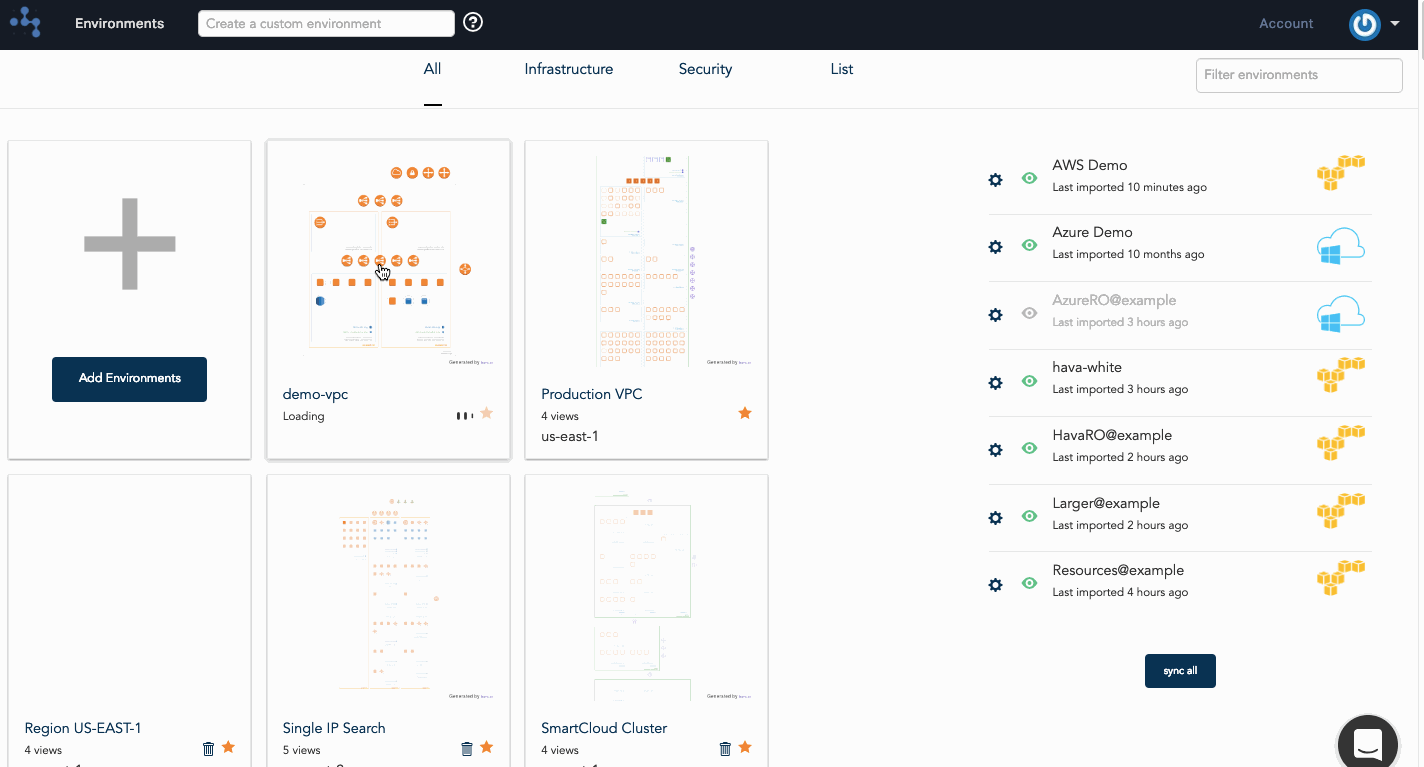 "Architecture diagrams are a great way to communicate your design, deployment, and topology." - AWS
Conclusion
This fresh new change has brought an element of simplicity and color which can be incorporated easily into anyone's documentation, white papers or presentations. Stay tuned for more changes that allow users to customize how their diagrams are configured and displayed to best match your organizations look and feel when it comes to documentation.
More reading : Visualizing AWS Security