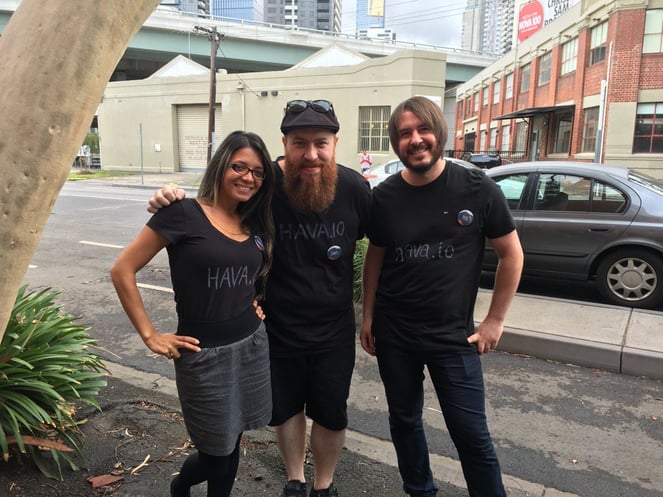 Come see us at the AWS Startup Pavilion
AWS has invited Hava to be part of the AWS Startup Pavilion on Day 1 of the AWS Sydney Summit. Having attended AWS Summits and conferences for years, it's exciting to be on the other side demoing Hava.
If you're registered for Summit, we'll be at the Startup Pavilion on Wednesday so come over and say hello. We'd love to step you through Hava and show you how we can save you time and headaches visualizing your AWS cloud infrastructure clearly.
We're celebrating completing our seed round funding!
Now we're a startup which means we don't have tons of cash to spend on drones and Xbox Ones to give away, but we still want to share the 'Team Hava Love' with some fun giveaways to celebrate closing out our seed round funding. Every hour on Wednesday we'll be giving away something useful, fun and a little random – just come and chat to us and get yourself in the draw. We'll be announcing the winners on twitter and facebook so make sure you're following us.
Never been to an AWS Summit? If you're in Sydney or can get to Sydney next week, do yourself a favour and get to the AWS Summit. Regardless of your experience, you'll get something out of it. Networking, knowledge, technology advances, best practises, sharing - it's all at Summit. Plus you get to meet the people behind the products and services you are currently using, or find new awesome services - like Hava! Register now.
Still manually updating your network diagrams? feel free to trial Hava today so that you can bring all of your questions with you to Summit. We'd love to talk to you about your experience and what's coming in the future.