Behind the scenes, our talented dev team have been beavering away to transform Hava's UI to a cleaner, more intuitive and we think much nicer look and feel.
It's been a mission and a while in the making but we're happy to announce that the new UI is now available for you to try out.
You have the option of toggling the new UI on or off in your personal settings.
Here's how:
Navigate to your personal settings
Scroll to the bottom of the page to the experimental settings and tick/check the box to switch on the new UI.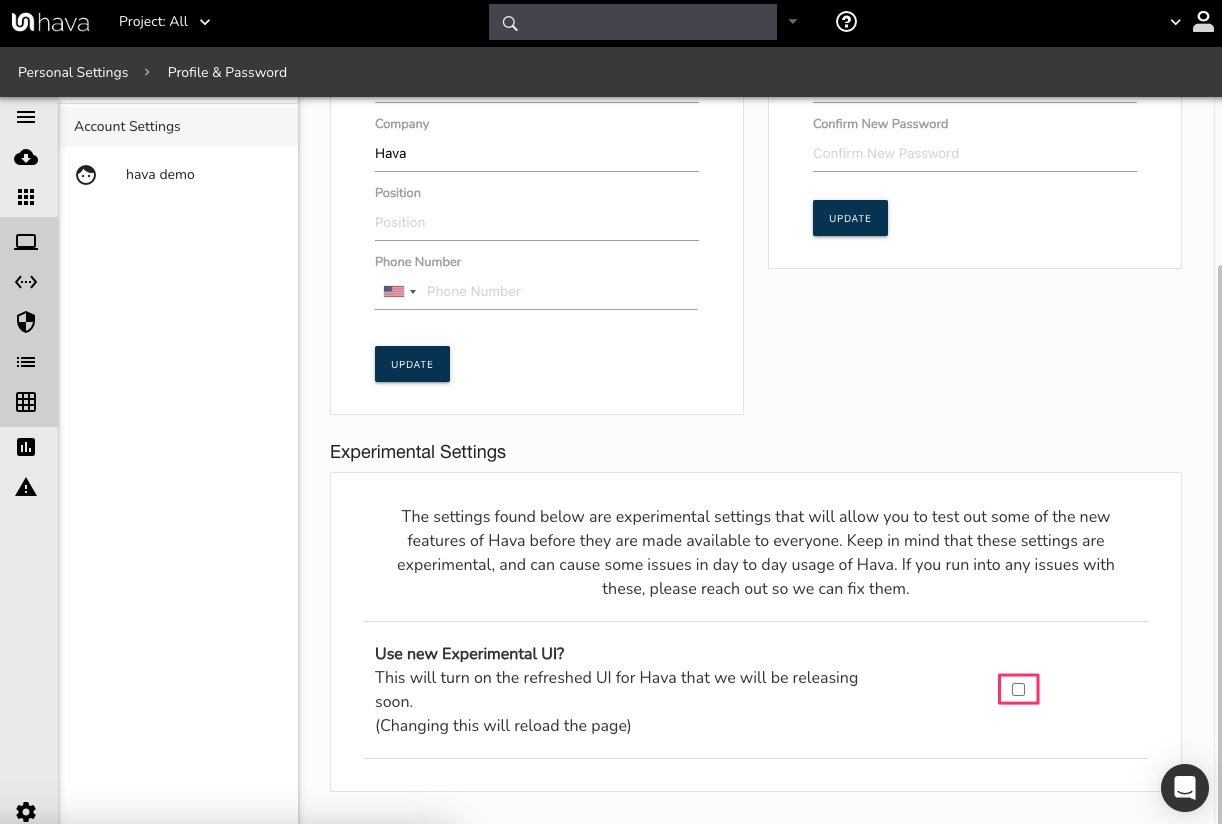 as soon as you click the box, the new UI will be activated and the page will be automatically refreshed.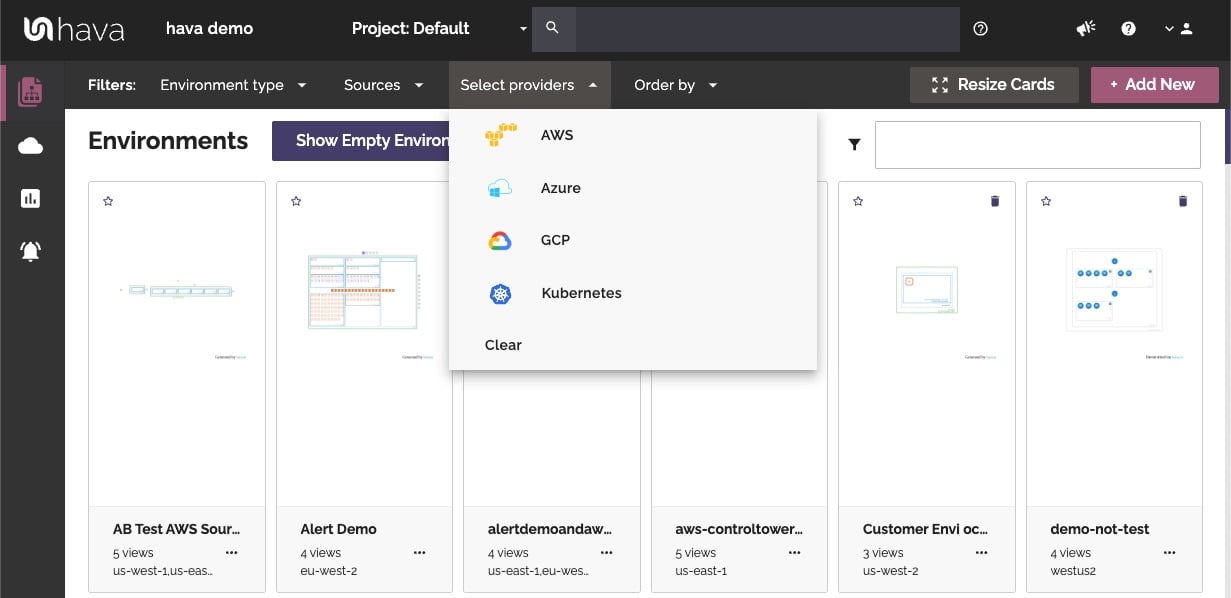 To switch back to the legacy UI (we're not sure why you would want to) simply repeat the process in reverse. Navigate to personal settings and toggle the new UI off.
We hope you enjoy the new UI experience. If you spot any issues or something has moved and you can't find it, please hit up chat or contact us and let us know.
The two UI's will run in parallel for a few weeks after which the old version will be removed.
New features will only be added to the new UI, so we encourage you to make the move soon to benefit from all the enhancements which are coming thick and fast.
Thanks for reading.
Team Hava