Out of the box, Hava creates logically laid out network topology diagrams derived from the cloud accounts you connect.
Once you connect your AWS, Google Cloud or Microsoft Azure cloud account credentials to Hava, the diagrams are automatically generated based on the resources and attributes detected in the cloud console configuration.
This provides you with an accurate representation of how your cloud infrastructure is configured.
Sometimes however, you may need to enhance or embellish diagrams for use in a presentation or management report which is why Hava provides the functionality to export diagrams in a number of formats including VSDX (Visio)
Not everyone has access to a Visio licence however, which is why we created the following instructions on using draw.io to import and modify Hava diagrams.
How to create a draw.io diagram using hava.io
The first step is to export your diagram as a VSDX file.
Open the required diagram, select "Export" from header menu and then select "VSDX"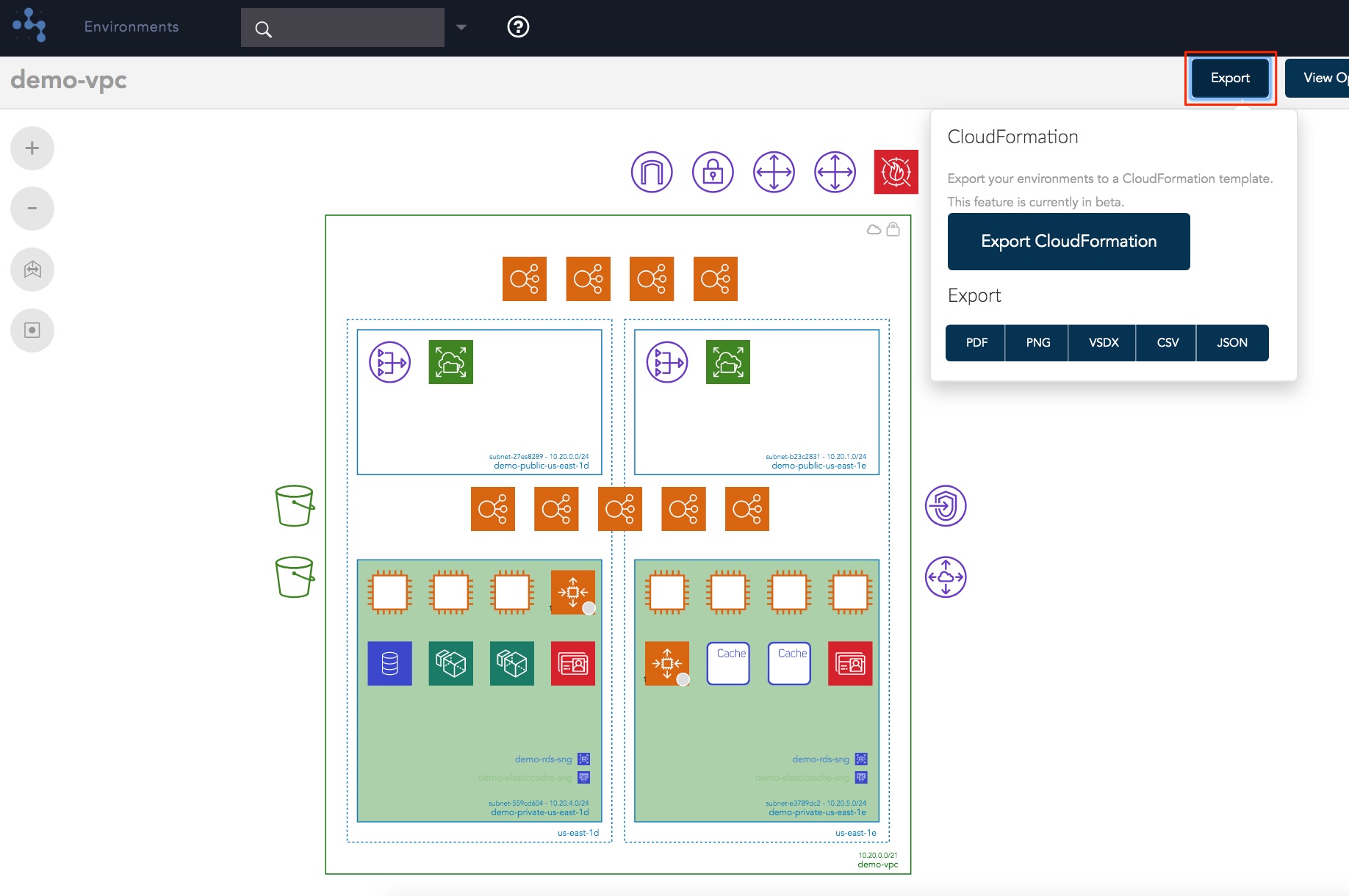 Hava will prepare the VDSX template data and prompt you to download.
Download the file to your computer.
Now open up https://draw.io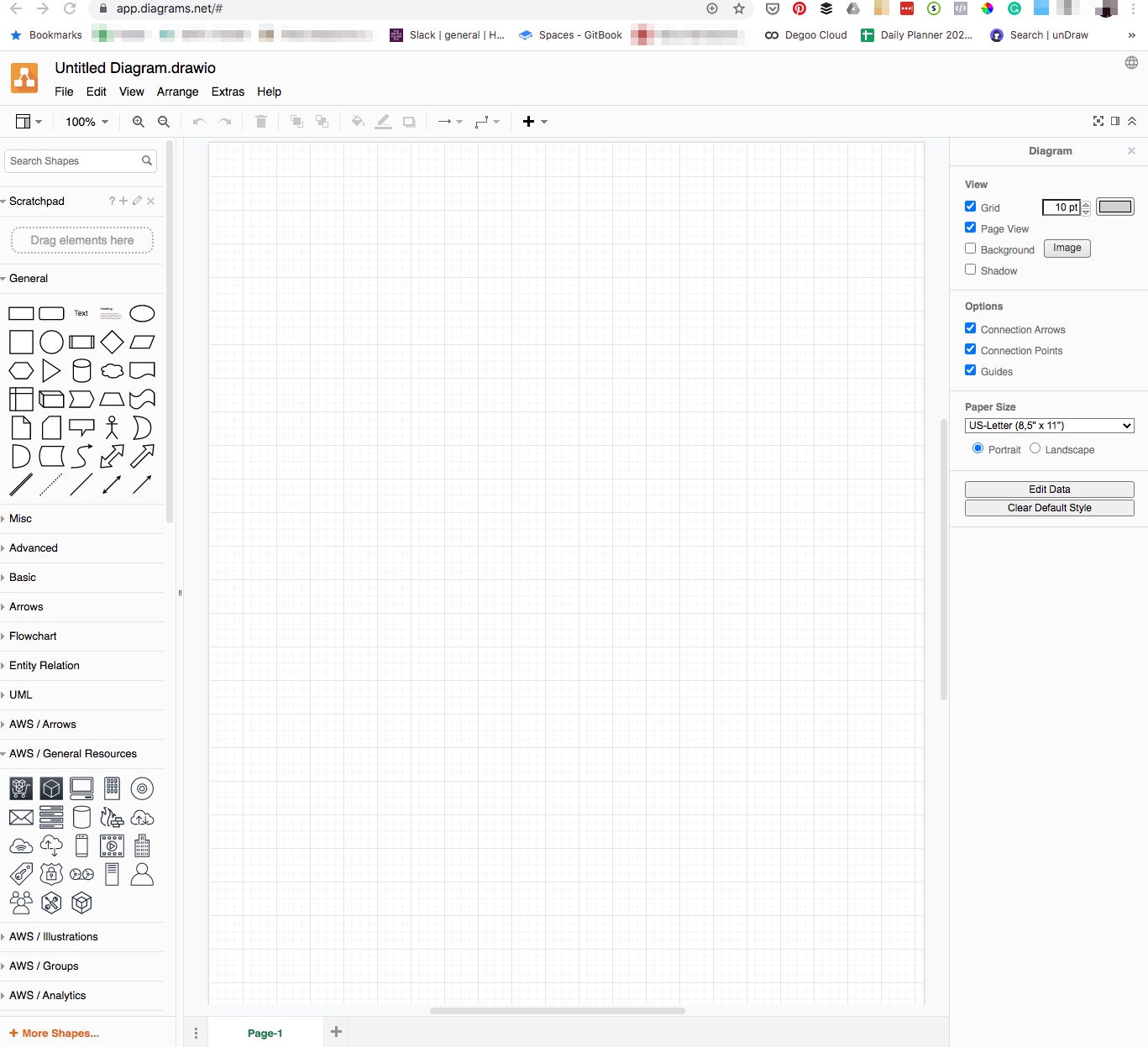 Select File > Import From > Device...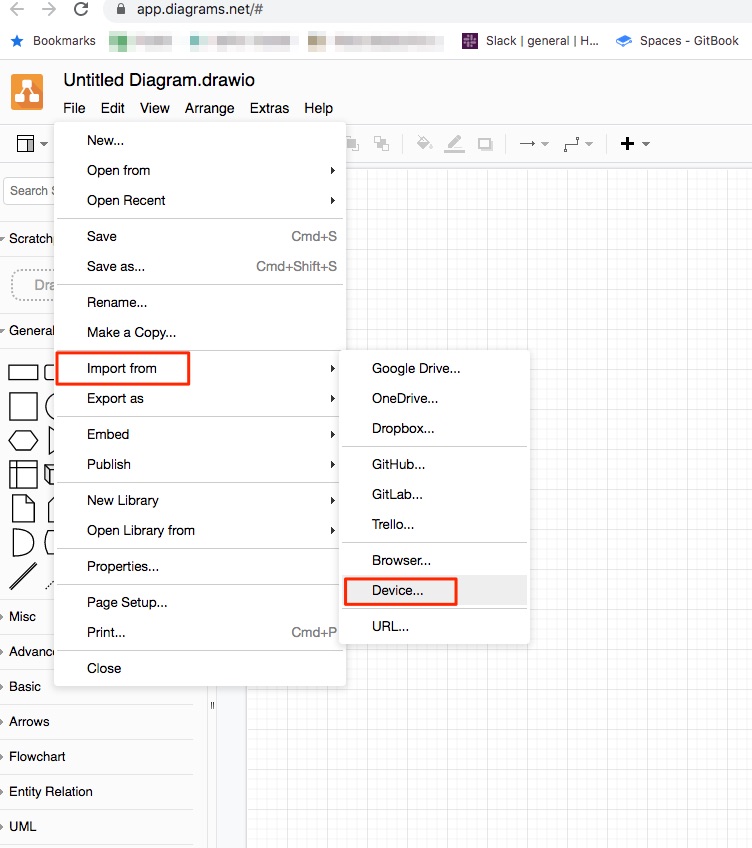 Navigate to the VSDX file you saved and select it. Draw.io will reconstruct the Hava diagram in editable form.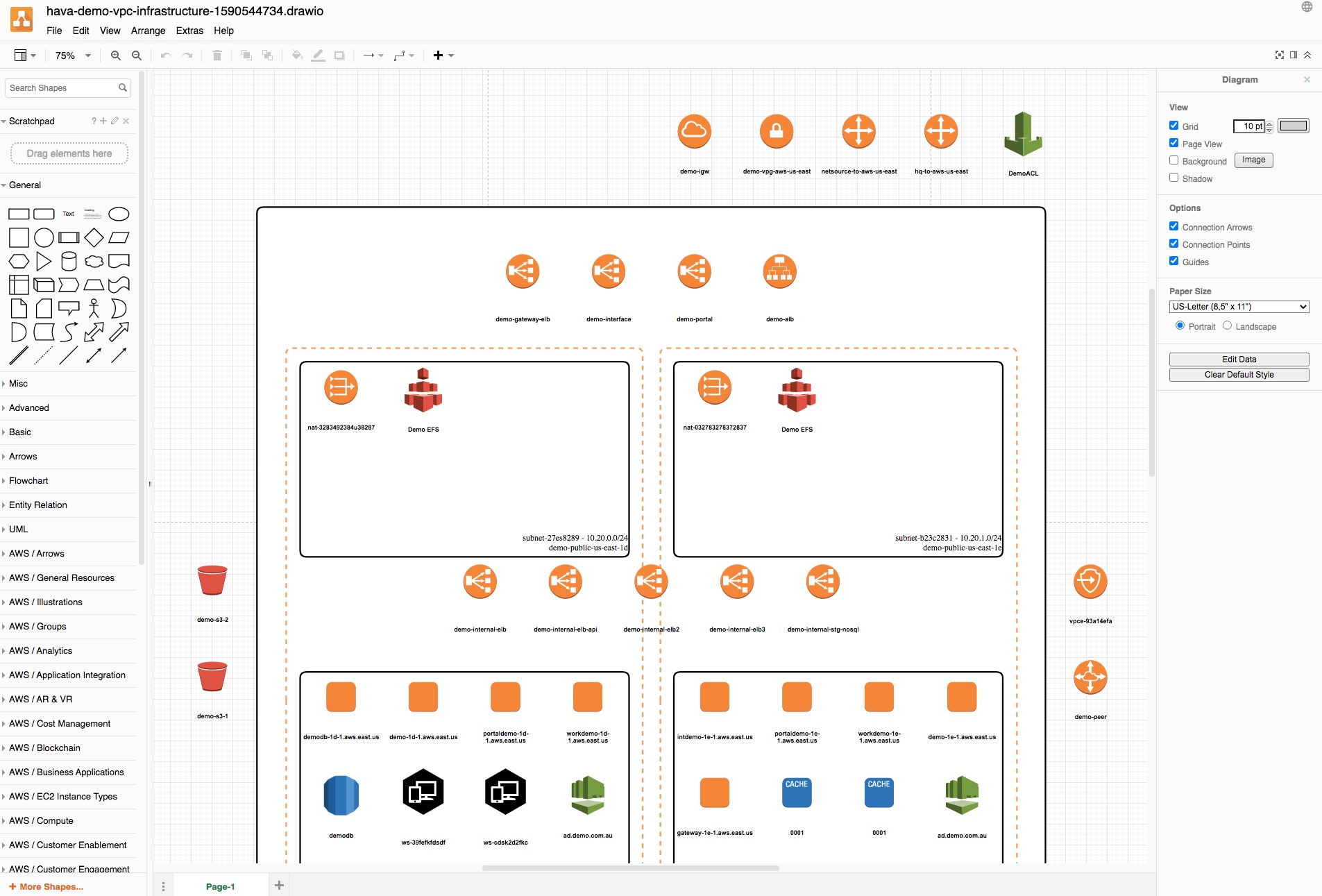 You are now able to copy & paste assets already on the diagram, add new ones from the available icon sets within draw.io, add text or shapes or delete anything already on the diagram.
One word of caution. The Hava export function exports a native Visio file. How Draw.io processes the VDSX import is beyond our control, however the testing we have conducted has always yielded an accurate facsimile of the diagrams generated in Hava.
Should you spot any anomalies please let us know.
This method provides a quick and easy way of providing you with the ability to edit and embellish your AWS, GCP and Azure diagrams without having to draw them from scratch.
Creating and keeping your cloud infrastructure up to date greatly assist in both internal and external communications for development and pci compliance purposes.
If you are not currently using hava.io to automatically generate your AWS, GCP or Azure infrastructure diagrams, you can take a 14 day free trial (no credit card required) here: