Hava are excited to announce a number of significant enhancements to the Azure diagrams that are automatically generated when you connect your Microsoft Azure accounts to hava.io or your self-hosted Hava app.
The first major update relates to Application Gateways. App gateways are now displayed in their linked subnet by default: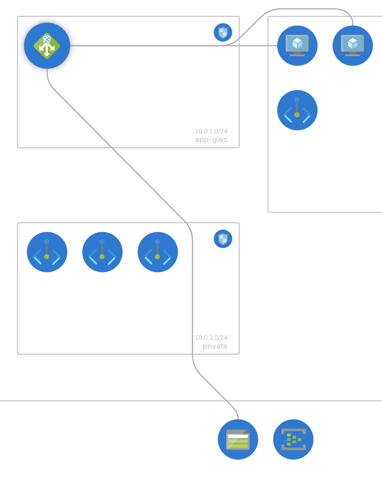 There are now many more supported attributes from backend pools to WAF configurations and the app gateway attributes now display far more detail.
There are also more connections from app gateways supported. You can see connections to IPs, NICs, VMs, Scale Sets or Storage Accounts.
Azure Diagram Layout
Another enhancement to the Azure diagrams is the default layout. Up until now when an Azure diagram was auto generated, it would be laid out by resource group.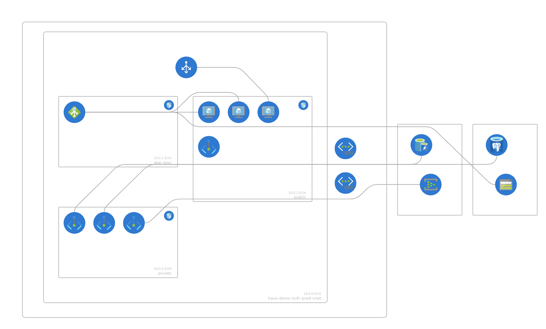 In some circumstances, laying out the diagram by resource group made sense, however the feedback we received suggested that laying out diagrams by virtual network was a better option.
So now by default, auto generated diagrams are laid out by virtual network: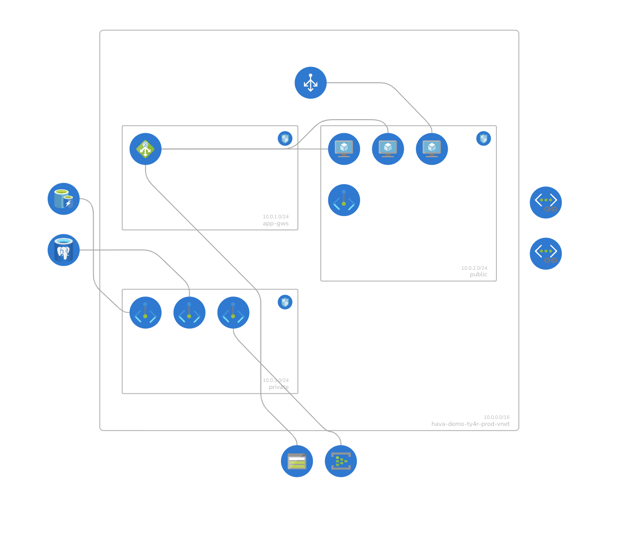 To provide the flexibility to display using either option, a new display option has been added to allow you to show or hide the Azure resource groups.
This can be found in the display options when viewing the Azure diagram: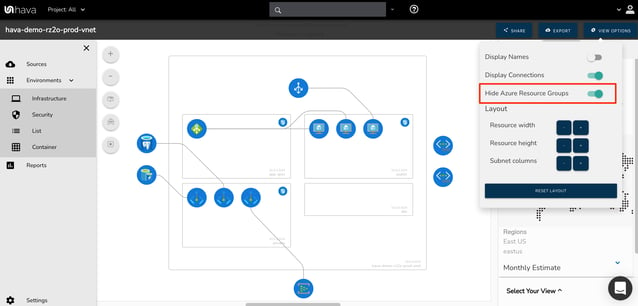 All the display options including the show/hide Azure resource groups will be applied to exported and embedded diagrams. To change the diagrams shown in embeds or exports, change the display options and re-export.
If you are currently using Hava with Microsoft Azure the new changes are available in your account.
If you are not currently using Hava to automate your cloud network topology diagrams for Azure, GCP, AWS and Kubernetes, you can take a free 14 day free trial using the button below.
When you connect your cloud accounts, Hava auto generates diagrams hands-free and then continuously polls your cloud config and updates the diagrams when changes are detected. Superseded diagrams are moved to version history. All this means you have perpetually up to date cloud infrastructure diagrams that reflect the current state of your cloud networks. You can use these automated diagrams to onboard team members faster, understand what you have running where and you have the ability to visually track changes for faster issue resolution or audit purposes.
Get back your valuable time.