This week's roundup of all the cloud news.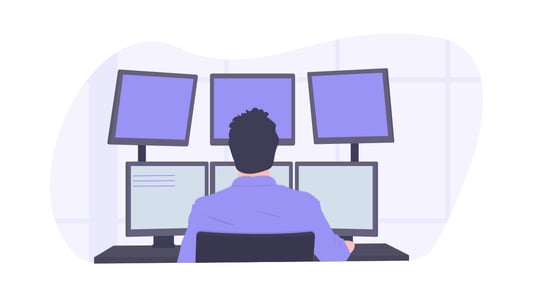 We're well and truly over the January hump and planning out 2021, revisiting our roadmap and hatching some dastardly plans around new capabilities and platforms. Stay tuned. If there's something you would love to see that would make your cloud documentation challenges easier, hit us up on email or twitter, we'd love to hear from you.
Here's a round up of all things AWS, Azure and Google Cloud Platform for the week ending Friday 22nd January 2021.
Amazon MSK now supports the ability to change the size or family of your Apache Kafka brokers
Resource Groups Tagging API launches ResourceARNList parameter for the GetResources operation
Amazon Detective enhances IP Address Analytics
Amazon RDS for MariaDB now supports version 10.5.8
Announcing CDK Support for AWS Chalice
New AWS IoT Device Client simplifies onboarding to AWS IoT Core, AWS IoT Device Management, and AWS IoT Device Defender
AWS IoT is excited to announce the launch of the AWS IoT Device Client. This provides a free, open-source, and modular device-side reference implementation written in C++ that you can compile and install on Embedded Linux based IoT devices, allowing you to easily access AWS IoT Core, AWS IoT Device Management, and AWS IoT Device Defender features by default. Moreover, since it is open-source, you can modify it to fit your use cases, and optimize it to your business needs as you move from proof of concept (PoC) to production.
Amazon ECS announces increased service quotas for tasks per service and services per cluster
Announcing date and time functions and timezone support in AWS IoT SiteWise
Introducing Federated Amazon EKS Clusters on AWS
PCI DSS compliance for AWS Wavelength
AWS Certificate Manager Private Certificate Authority now supports additional certificate customization
AWS SDK for Go version 2 is now generally available
Amazon CloudWatch Application Insights supports Oracle database monitoring
Amazon ECS now supports VPC Endpoint policies
UPComing Events:



Announcing three new digital courses for Amazon S3
We're excited to introduce three free digital courses that help you learn how to configure, optimize, secure, and audit your Amazon S3 implementation. Designed for cloud architects, storage architects, developers, and operations engineers, these intermediate courses include reading modules, demonstrations, quizzes, and optional self-paced labs. The self-paced labs cost up to 15 USD per lab (this cost is not included with free digital training on aws.training).
New self-paced course about designing data lakes on edX and Coursera
AWS Training and Certification has launched a new self-paced digital course: Introduction to Designing Data Lakes in AWS. This course is for learners ranging from storage administrators to data scientists who want to explore how to create and operate a data lake in a secure and scalable way.
New AWS digital course: Configuring and Deploying VPCs with Multiple Subnets
AWS were excited this week to announce a free new digital course: Configuring and Deploying VPCs with Multiple Subnets. The course covers how to create a secure AWS network environment with Amazon Virtual Private Cloud (Amazon VPC) service. This intermediate, one-hour course includes reading modules, video demonstrations, a quiz, and an optional self-paced lab. The course is designed for network engineers, solutions architects, and cloud architects.
New digital course and lab: AWS Cloud Development Kit (CDK) Primer
Learn how to define and provision cloud infrastructure using the AWS Cloud Development Kit (CDK) with our new digital course AWS Cloud Development Kit (CDK) Primer. This intermediate course is designed for developers that are familiar with AWS services, including AWS CloudFormation.
Azure Virtual Events
Microsoft have a full schedule of Virtual Events
A full list including session times and details are here : https://azure.microsoft.com/en-us/community/events/
AWS Events:
AWS events are pretty fluid at the moment, with most in-person events being cancelled or postponed. There are a number that have been taken online and full details can be found here: https://aws.amazon.com/events/
Thanks for reading again this week, we hope you found something useful.
hava.io allows users to visualise their AWS, GCP and Azure cloud environments in interactive diagram form including unique infrastructure, security and container views. hava.io continuously polls your cloud configuration and logs changes in a version history for later inspection which helps with issue resolution and provides history of all configs for audit and compliance purposes.
If you haven't taken a hava.io free trial to see what the GCP, Azure and AWS automated diagram generator can do for your workflow, security and compliance needs - please get in touch.
You can reach us on chat, email sales@hava.io to book a callback or demo.