This week's roundup of all the cloud news.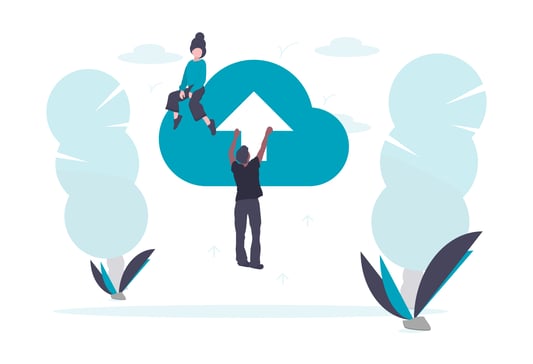 Another year kicks off with plenty happening in the world of cloud computing (and outside it to be fair). We'll continue to focus on what we do best and bringing you what we believe to be the most comprehensive cloud diagramming and documentation software for producing AWS, GCP and Microsoft Azure network diagrams available on the market.
Here's a round up of all things AWS, Azure and Google Cloud Platform for the week ending Friday 15th January 2021.
AWS graphical user interface of Porting Assistant for .NET is now open source
UPComing Events:



New AWS digital course: Configuring and Deploying VPCs with Multiple Subnets
AWS were excited this week to announce a free new digital course: Configuring and Deploying VPCs with Multiple Subnets. The course covers how to create a secure AWS network environment with Amazon Virtual Private Cloud (Amazon VPC) service. This intermediate, one-hour course includes reading modules, video demonstrations, a quiz, and an optional self-paced lab. The course is designed for network engineers, solutions architects, and cloud architects.
New digital course and lab: AWS Cloud Development Kit (CDK) Primer
Learn how to define and provision cloud infrastructure using the AWS Cloud Development Kit (CDK) with our new digital course AWS Cloud Development Kit (CDK) Primer. This intermediate course is designed for developers that are familiar with AWS services, including AWS CloudFormation.
Azure Virtual Events
Microsoft have a full schedule of Virtual Events
A full list including session times and details are here : https://azure.microsoft.com/en-us/community/events/
AWS Events:
AWS events are pretty fluid at the moment, with most in-person events being cancelled or postponed. There are a number that have been taken online and full details can be found here: https://aws.amazon.com/events/
Thanks for reading again this week, we hope you found something useful.
hava.io allows users to visualise their AWS, GCP and Azure cloud environments in interactive diagram form including unique infrastructure, security and container views. hava.io continuously polls your cloud configuration and logs changes in a version history for later inspection which helps with issue resolution and provides history of all configs for audit and compliance purposes.
If you haven't taken a hava.io free trial to see what the GCP, Azure and AWS automated diagram generator can do for your workflow, security and compliance needs - please get in touch.
You can reach us on chat, email sales@hava.io to book a callback or demo.