This week's roundup of all the cloud news.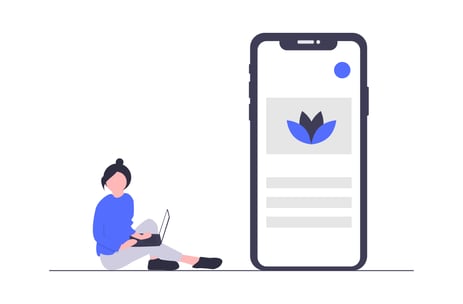 Here's a round up of all things AWS, Azure and Google Cloud Platform for the week ending Friday 5th February 2021.
AWS Graviton2 M6g, C6g, and R6g instances now available in Asia Pacific (Seoul, Hong Kong) regions, and M6gd, C6gd, and R6gd instances now available in EU (Frankfurt), and Asia Pacific (Singapore, Sydney) regionsStarting this week, Amazon EC2 M6g, C6g, and R6g instances are available in Asia Pacific (Seoul), and Asia Pacific (Hong Kong) regions. Additionally, Amazon EC2 M6gd, C6gd and R6gd instances with local NVMe-based SSD storage are now available in EU (Frankfurt), Asia Pacific (Singapore), and Asia Pacific (Sydney) regions.
Introducing Amazon EC2 M5n, M5dn, R5n, and R5dn Bare Metal Instances
Announcing AWS App Mesh Controller for Kubernetes version 1.3.0 with mTLS support
Introducing Amazon EBS Local Snapshots on Outposts
AWS App Mesh now supports mutual TLS authentication
AWS Copilot launches v1.2 providing more deployment capabilities
AWS Amplify Hosting adds monitoring capabilities with Amazon CloudWatch integration
AWS Backup Events and Metrics now available in Amazon CloudWatch
AWS Lambda now supports Node.js 14
Amazon Virtual Private Cloud (VPC) customers can now customize reverse DNS for their Elastic IP addresses
Amazon S3 now supports AWS PrivateLink
Amazon Macie announces a slew of new capabilities including support for cross-account sensitive data discovery, scanning by Amazon S3 object prefix, improved pre-scan cost estimation, and added location detail in findings
Insights is now generally available for AWS X-Ray
Amazon GuardDuty introduces machine learning domain reputation model to expand threat detection and improve accuracy
Amazon Elastic File System triples read throughput
Amazon Managed Blockchain now supports resource tagging and tag-based access control
AWS Glue DataBrew is now available in six additional AWS Regions
Amazon Aurora supports PostgreSQL 12
Amazon Elasticsearch Service extends encryption at rest and node-to-node encryption to existing domains
Amazon RDS for SQL Server now supports tempdb on local instance store with R5d and M5d instance types
Google Cloud Releases and Updates
Paypal added as payment method for GCP billing accounts.
App Engine Java SDK upgraded to 1.9.85.
Cloud Functions adds security level feature for the functions URL
Anthos GKE on AWS version 1.6.1-gke2 is now available
Cloud Data Fusion can now replicate data continuously in real time
Cloud Balancing IAP is now supporting Internal http(s) load balancing
Artifact Registry on demand scanning is available in preview
Compute Engine, you can now use schedule based autoscaling from the console
Compute Engine, you can now create VMs for HPC workloads using the HPC VM Image
Config connector 1.37.0 is now available
GCP Eventarc is now GA
Workflows is GA. Orchestrate and automate GCP and http based API services with serverless workflows.
DataProc 2.0 image is generally available and becomes default on Feb 22nd
Cloud Data Fusion 6.3.0 is now available
Microsoft Azure Releases And Updates
UPComing Events:



Azure Virtual Events
Microsoft have a full schedule of Virtual Events
A full list including session times and details are here : https://azure.microsoft.com/en-us/community/events/
AWS Events:
AWS events are pretty fluid at the moment, with most in-person events being cancelled or postponed. There are a number that have been taken online and full details can be found here: https://aws.amazon.com/events/
Thanks for reading again this week, we hope you found something useful.
hava.io allows users to visualise their AWS, GCP and Azure cloud environments in interactive diagram form including unique infrastructure, security and container views. hava.io continuously polls your cloud configuration and logs changes in a version history for later inspection which helps with issue resolution and provides history of all configs for audit and compliance purposes.
If you haven't opened a free hava.io account to see what the GCP, Azure and AWS automated diagram generator can do for your workflow, security and compliance needs, you can below - if you have questions, please get in touch.
You can reach us on chat, email sales@hava.io to book a callback or demo.