This week's roundup of notable cloud news.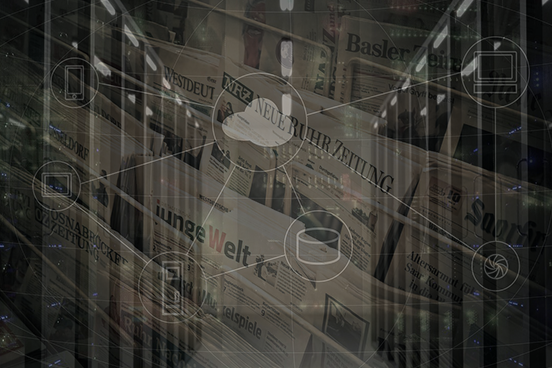 Now available in Amazon Transcribe: Automatic Redaction of Personally Identifiable Information
Amazon's automatic speech recognition systems will now redact personally identifiable information in line with some local laws and regulations.
If instructed to do so, Transcribe will automatically identify the following pieces of PII:
Social Security Number,
Credit card/Debit card number,
Credit card/Debit card expiration date,
Credit card/Debit card CVV code,
Bank account number,
Bank routing number,
Debit/Credit card PIN,
Name,
Email address,
Phone number (10 digits),
Mailing address.
https://aws.amazon.com/blogs/aws/now-available-in-amazon-transcribe-automatic-redaction-of-personally-identifiable-information/
AWS has launched the Activate Founders package for Startups
Are you in a Startup?
As of today, AWS has launched the Activate Founders package for Startups! 🚀🚀🚀This package unlocks a new set of benefits. If your startup isn't affiliated with a venture capital firm, accelerator, or incubator, then your startup can now apply to receive $1,000 in AWS Activate Credits (valid for 2 years) and $350 in AWS Developer Support Credits of AWS technical support (valid for 1 year).
https://aws.amazon.com/blogs/aws/aws-has-launched-the-activate-founders-package-for-startups-%F0%9F%9A%80/
Savings Plan Update: Save Up to 17% On Your Lambda Workloads
Late last year Jeff Barr wrote about Savings Plans, and showed you how you could use them to save money when you make a one or three year commitment to use a specified amount (measured in dollars per hour) of Amazon Elastic Compute Cloud (EC2) or AWS Fargate. Savings Plans give you the flexibility to change compute services, instance types, operating systems, and regions while accessing compute power at a lower price.
Now for Lambda
This week Jeff was happy to be able to tell you that Compute Savings Plans now apply to the compute time consumed by your AWS Lambda functions, with savings of up to 17%. If you are already using one or more Savings Plans to save money on your server-based processing, you can enjoy the cost savings while modernizing your applications and taking advantage of a multitude of powerful Lambda features including a simple programming model, automatic function scaling, Step Functions, and more!
https://aws.amazon.com/blogs/aws/savings-plan-update-save-up-to-17-on-your-lambda-workloads/
Azure Security Center for IoT RSA 2020 announcements
Heading to the RSA conference, the Azure Cloud & AI Security CTO Michal Braverman-Blunmenstyk updates the market on some new capabilities in Azure Security Center for IoT
https://azure.microsoft.com/en-us/blog/azure-security-center-for-iot-rsa-2020-announcements/
Fileless attack detection for Linux in preview
Attackers are increasingly employing stealthier methods to avoid detection. Fileless attacks exploit software vulnerabilities, inject malicious payloads into benign system processes, and hide in memory. These techniques minimize or eliminate traces of malware on disk, and greatly reduce the chances of detection by disk-based malware scanning solutions.
This week, Azure Security Center announced a preview for detecting fileless attacks on Linux.
https://azure.microsoft.com/en-us/blog/fileless-attack-detection-for-linux-in-preview/
Microsoft vs. Amazon vs. White House = Pentagon cloud project delay
he $10 billion Joint Enterprise Defense Infrastructure project, or JEDI, is designed to create a single cloud computing infrastructure for the U.S. military, but it's on hold for now.
https://www.marketplace.org/shows/marketplace-tech/pentagon-microsoft-amazon-cloud-computing/
Use Azure Cognitive Services to automate forms processing
Form Recognizer takes a nuanced approach to working with form data, using machine learning to parse the structure of a form and then extract the information. By building a model of the structure of a form, you can use that model to build a semantically tagged output, with key/value pairs and tables that can then be used to populate structured stores, either using SQL or NoSQL document databases. All you need are a handful of forms to use as training data, allowing you to build a labeled data set that can be used to tune the Form Recognizer model to work with your files.
https://www.infoworld.com/article/3528784/use-azure-cognitive-services-to-automate-forms-processing.html
Cloud data leaks compounded by lack of automation tools
Although misconfigurations due to user error or downright negligence are one of the top reported vulnerabilities in cloud environments, many enterprises are still using manual processes to manage their hybrid clouds, and a lack of access to appropriate automation and security integration tools is compounding the problem.
https://www.computerweekly.com/news/252479094/Cloud-data-leaks-compounded-by-lack-of-automation-tools
Question the Current Dogma: Is Kubernetes Hyper-Scale Necessary for Everyone?
A top driver for those moving to Kubernetes and modernizing applications is the promise of increased time to value and the ability to innovate faster. But the inconvenient truth of the matter is that many organizations are moving applications from existing infrastructure that is already complicated and moving it to yet another complex platform. Tim Zonca from Stackery explores the question.
https://thenewstack.io/question-the-current-dogma-is-kubernetes-hyper-scale-necessary-for-everyone/
Upcoming Events:
Azure Hybrid Virtual Event
When: Tuesday, March 31, 2020
8:00 AM–9:00 AM Pacific Time
Register for this free, 60-minute online event to learn about strategies, insights, and technologies to optimize your hybrid cloud across on-premises, multicloud, and the edge. And, be among the first to hear about the latest innovations in Azure Arc and Azure Stack—two game-changing hybrid cloud offerings from Microsoft.
Join live and learn about:
The future of hybrid cloud from industry experts.
Ways to advance your hybrid strategies, including best practices and real-world examples.
Securing and governing virtual machines, containers, and data in hybrid environments.
You'll also get to ask experts your questions about hybrid cloud during the live Q&A.
https://info.microsoft.com/ww-registration-azure-hybrid-virtual-event.html
HashiDays
Where: Sydney AU
When : 6-7th April 2020
For the first time HashiDays is coming to APAC: get ready for HashiDays Sydney at the Roslyn Packer Theatre on 7 April.
Exchange ideas and technical knowledge, connect with like-minded people, and learn about HashiCorp tools and products.
Want more than one day? Add a Training Day on 6 April to your visit.
https://hashidays.com/
DevOps Talks Conferences :
DevOps Talks Conference (DOTC) attracts leaders and engineers who are practicing DevOps in startups and leading-edge enterprise companies. World-class speakers from cutting-edge IT startups and enterprises such as CHEF, AWS, Google, ANZ, NAB present about DevOps, Cyber Security, Containers, Cloud, Serverless, SRE, Blockchain, ChatOps and other advanced High Tech subjects and technologies.
Praised by several articles as being one of the best DevOps Conferences, including two consecutive years by Tech Beacon: "The Best DevOps Conferences of 2019". Similarly, they were featured by the Net Guru as one of the "17 Must Attend Devops Conferences in 2019", and HPE's "16 Devops and System Admin Conferences Worth Your Attention in 2019".

Some of their previous presentations are available on DevOps Talks Channel,
DevOps Talks Conference, 19-20 March, 2020 Melbourne, Australia
The Melbourne conference will be held at the Melbourne Convention and Exhibition Centre and workshops will take place on 18th March 2020.
DevOps Talks Conference, 24-25 March, 2020, Auckland, New Zealand
The Auckland conference will be held at the Stamford Plaza Auckland and workshops will take place on 23rd March 2020.
For more details please refer to their website: https://devops.talksplus.com/
AWS Summit Sydney
Where: Darling Harbour Sydney AU
When : Mar 31 - Apr 2 2020
Bringing the cloud computing community together to connect, collaborate, and learn how to build a future-ready business.
AWS Summit returns to the International Convention Centre (ICC) Sydney in 2020, with three days of educational and inspirational keynotes, breakout sessions, and customer stories. Learn how cloud technology can help your business lower costs, improve efficiency, and innovate at scale.
Join us at Amazon Innovation Day on Tuesday, 31 March where you will hear inspiring stories from individuals and organisations who are innovating and driving change for social impact.
At AWS Summit on Wednesday, 1 April, our keynote will show how organisations are transforming using the latest cloud technology to deliver an enhanced customer experience. Continue your learning with educational breakout sessions ranging in level from beginner to advanced to help you get started on your cloud transformation journey.
Dive deeper on Thursday, 2 April with a keynote that educates on how to design, build, and deploy the latest AWS technology. Our educational breakout sessions will range in level from intermediate to expert, immersing you in architecture and code.
https://aws.amazon.com/events/summits/sydney/
AWS Summits are happening all over the globe - you can probably find one near you :
| | |
| --- | --- |
| Location | Date |
| Paris, France | March 17, 2020 |
| Dubai UAE | March 24, 2020 |
| Brussels, Belgium | April 2, 2020 |
| Amsterdam, Netherlands | April 8, 2020 |
| Mumbai, India | April 8, 2020 |
| San Francisco, CA USA | April 14, 2020 |
| Singapore | April 15, 2020 |
| Seoul, South Korea | April 16, 2020 |
| London, UK | April 29, 2020 |
No travel budget ? Fear not.
Master the fundamentals of Cloud online and for free!
Online AWSome Days: 19th March 2020
AWS experts are there to help accelerate your cloud journey, get up and running with AWS services fast and start adding value to your business as soon as possible. All you need to do is register to attend the free, AWSome Day Online Conference on 19.03.20!
Content will be available in English, French, Spanish, Italian, German and Hebrew.
Free cloud training, provided by experts
AWSome Day attendees will receive free, step-by-step introductions and training on core AWS services for compute, storage, database and networking. Plus, they'll share best practices for architecting and cost optimization.
AWS technical experts will provide detailed explanations of key service features, share real-world use cases, walk through technical demos, and be available to answer all your questions live.
https://pages.awscloud.com/EMEA-AWSome-Day-Online-Conference-2020.html
Microsoft also has a full training and events calendar underway :
Source : https://azure.microsoft.com/en-us/community/events/
Azure Training Days: AKS Workshop Part II Houston Development on an Operationalized AKS Cluster
Azure Training Days: AKS Workshop Series II - Adoption of the fully managed Azure Kubernetes Service (AKS) enables companies to ship new services to customers at rapid speed. AKS makes deploying and managing containerized applications easy by offering a managed Kubernetes service, an integrated CI/CD experience, and enterprise-grade security and governance.
Where: Houston, Texas
When: 3/2/2020, 10:00 PM GMT+8
Implementing Governance Best Practices in Azure
Register for this webinar to learn how Azure helps you implement cloud governance best practices in your organization and streamline your cloud workloads. Azure provides several security options and the tools to control them so that you can meet the unique requirements of your organization's deployments.
Where | Sydney
When: 3/3/2020, 11:00 AM GMT+8
Go from data to decisions with Microsoft
Truly game-changing innovation is driven by data, because powerful insights are hidden in the millions of data that are generated every day. Say goodbye to data silos. Microsoft Discover: Analytics in a Day is designed to simplify and accelerate your journey towards using a modern data warehouse to power your business.
Where: Lyngby
When: 3/3/2020, 04:00 PM GMT+8
Microsoft Azure Training Day: Fundamentals
Learn basic strategies for transitioning to the cloud along with concepts including security, high availability, scalability, elasticity, agility, fault tolerance, and disaster recovery
Where: Chicago, Illinois
When: 3/3/2020, 10:30 PM GMT+8
Microsoft Azure Training Day: Fundamentals for Education
Join us on March 3 at the Microsoft Office in Nashville, for the free Microsoft Azure Training Day: Fundamentals for Education to improve your understanding of cloud concepts and acquire the knowledge you need to earn the Microsoft Azure Fundamentals certification.
Where: Nashville, Tennessee
When: 3/3/2020, 10:30 PM GMT+8
Making Your Data Useful for Analysis
In this introductory workshop to Machine Learning you will begin to understand how to narrow down the feature scope of your data so that the predictions are based on causation and not just correlation.
Where: New York City, New York
When: 3/3/2020, 11:00 PM GMT+8
Thanks for reading, we hope you found something useful. Talking of useful:
hava.io allows users to visualise their cloud environments in interactive diagram form including unique infrastructure, security and container views. hava.io continuously polls your cloud configuration and logs changes in a version history for issue resolution and audit purposes.
If you haven't taken a hava.io free trial to see what it can do for your workflow, security and compliance needs by generating AWS, GCP, and Azure Diagrams - please get in touch.