This week's roundup of notable cloud news.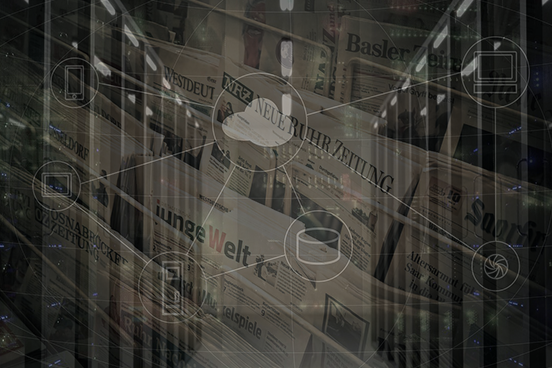 AWS RDS Customers using SSL/TLS Certificates MUST update them or risk losing database connectivity
What is going on?
As part of the standard maintenance and security best practices for RDS, the SSL/TLS certificates for RDS DB instances and Aurora DB clusters expire and are replaced every five years. The current certificate will expire on March 5, 2020. Your database clients and applications that use SSL/TLS with certificate validation to connect to an RDS DB instance or Aurora cluster will lose connectivity beginning March 5, 2020 if you do not update the SSL/TLS certificate on both the client and the database server. We strongly recommend completing this change by February 28, 2020 to avoid disruption to your Amazon RDS instance or Amazon Aurora databases.
https://aws.amazon.com/blogs/database/amazon-rds-customers-update-your-ssl-tls-certificates-by-february-5-2020/
*ignore the date in the URL - the deadline was extended.
Azure adds Lition blockchain to it's marketplace
Lition, a commercial blockchain, announced on Feb. 18 that Microsoft has officially brought Lition blockchain solution to its Azure cloud marketplace.
This makes Lition one of the few public/private blockchains currently supported by a major cloud provider like Microsoft. Microsoft also became the first to bring blockchain to the cloud and continues to remain at the cutting edge of blockchain adoption.
https://cointelegraph.com/news/cloud-giant-microsoft-azure-embraces-commercial-blockchain
Multi-Attach for Provisioned IOPS (io1) Amazon EBS Volumes
Starting mid Feb 2020, customers running Linux on Amazon Elastic Compute Cloud (EC2) can take advantage of new support for attaching Provisioned IOPS (io1) Amazon Elastic Block Store (EBS) volumes to multiple EC2 instances. Each EBS volume, when configured with the new Multi-Attach option, can be attached to a maximum of 16 EC2 instances in a single Availability Zone. Additionally, each Nitro-based EC2 instance can support the attachment of multiple Multi-Attach enabled EBS volumes. Multi-Attach capability makes it easier to achieve higher availability for applications that provide write ordering to maintain storage consistency.
https://aws.amazon.com/blogs/aws/new-multi-attach-for-provisioned-iops-io1-amazon-ebs-volumes/
Google pursues AWS and Azure users with free Windows migrations
Google has given Microsoft, AWS and their respective channels something to think about with a new service that moves Windows Server 2008 workloads into its cloud and upgrades them to Windows Server 2012.
Windows Server 2008 reached its end of life on 14 January, 2020. Microsoft will continue to support the OS, but only at significant cost. As usual, some users are willing to risk running an unsupported and vulnerable OS. Google appears to be targeting those folk with a new feature to its Migrate for Compute Engine product.
As the company explained in a blog post, the new feature means that migrations into Google cloud mean "Everything you had running on the original system will persist, but when the migration is done it'll be running the new OS, Windows Server 2012. You can do this with your physical and virtual servers from on-prem, and also with VMs currently running in AWS or Azure."
https://www.crn.com.au/news/google-pursues-aws-and-azure-users-with-free-windows-migrations-537846
AWS launches WorkSpaces client for Windows and Mac
Amazon Web Services (AWS) has launched a new WorkSpaces client for Windows and Mac. The client contains new enhancements including the ability to create personalised labels for registration codes, a new user interfaceI, and includes updates to the PCoIP protocol.
According to AWS, personalised labels for registration codes enables end users to create custom names for their various WorkSpace directories. These new personalised labels will be visible next to the registration codes, making it easier for end users with multiple registration codes to differentiate between their WorkSpaces.
https://www.arnnet.com.au/article/671069/aws-launches-workspaces-client-windows-mac/
LucidLink FilespacesTM now integrates with Azure Blob Storage
LucidLink, an innovator in cloud file services, announced this month that its Filespaces cloud-native file system now supports Microsoft Azure Blob storage. Built specifically for cloud storage, LucidLink Filespaces™ provides secure, high-performance file access over distance to improve organizational workload efficiencies and maximize productivity. As LucidLink continues to build out its cloud offerings, partnering with Microsoft rounds out a list of impressive storage partners. Azure Blob storage, cloud-based object storage, enables LucidLink inroads with companies that are looking for an integrated solution that delivers rapid, encrypted access to files and data stored on infinitely scalable, cost-effective cloud storage.
https://www.aithority.com/computing/lucidlink-filespaces-now-available-on-microsoft-azure/
IBM Power-based cloud instances available… from Google
IBM's high-performance RISC processors are now available to Google Cloud Platform users as a service.
Google is partnering with IBM to offer "Power Systems as a service" on its Google Cloud platform.
IBM's Power processor line is the last man standing in the RISC/Unix war, surviving Sun Microsystems' SPARC and HP's PA-RISC. Along with mainframes it's the last server hardware business IBM has, having divested its x86 server line in 2014.
https://www.networkworld.com/article/3516409/ibm-power-based-cloud-instances-available-from-google.html
AWS launches payment card security check service
Amazon Web Services' (AWS) Security Hub now supports automated security checks aligned to the international Payment Card Industry Data Security Standard (PCI DSS) version 3.2.1 requirements.
Available in most global regions, AWS Security Hub provides users with a comprehensive view of their high-priority security alerts and compliance status across AWS accounts.
https://www.arnnet.com.au/article/671095/aws-launches-payment-card-security-check-service/
Azure Hybrid Virtual Event
When: Tuesday, March 31, 2020
8:00 AM–9:00 AM Pacific Time
Register for this free, 60-minute online event to learn about strategies, insights, and technologies to optimize your hybrid cloud across on-premises, multicloud, and the edge. And, be among the first to hear about the latest innovations in Azure Arc and Azure Stack—two game-changing hybrid cloud offerings from Microsoft.
Join live and learn about:
The future of hybrid cloud from industry experts.
Ways to advance your hybrid strategies, including best practices and real-world examples.
Securing and governing virtual machines, containers, and data in hybrid environments.
You'll also get to ask experts your questions about hybrid cloud during the live Q&A.
https://info.microsoft.com/ww-registration-azure-hybrid-virtual-event.html
Events:
HashiDays
Where: Sydney AU
When : 6-7th April 2020
For the first time HashiDays is coming to APAC: get ready for HashiDays Sydney at the Roslyn Packer Theatre on 7 April.
Exchange ideas and technical knowledge, connect with like-minded people, and learn about HashiCorp tools and products.
Want more than one day? Add a Training Day on 6 April to your visit.
DevOps Talks Conferences :
DevOps Talks Conference (DOTC) attracts leaders and engineers who are practicing DevOps in startups and leading-edge enterprise companies. World-class speakers from cutting-edge IT startups and enterprises such as CHEF, AWS, Google, ANZ, NAB present about DevOps, Cyber Security, Containers, Cloud, Serverless, SRE, Blockchain, ChatOps and other advanced High Tech subjects and technologies.
Praised by several articles as being one of the best DevOps Conferences, including two consecutive years by Tech Beacon: "The Best DevOps Conferences of 2019". Similarly, they were featured by the Net Guru as one of the "17 Must Attend Devops Conferences in 2019", and HPE's "16 Devops and System Admin Conferences Worth Your Attention in 2019".

Some of their previous presentations are available on DevOps Talks Channel,
DevOps Talks Conference, 19-20 March, 2020 Melbourne, Australia
The Melbourne conference will be held at the Melbourne Convention and Exhibition Centre and workshops will take place on 18th March 2020.
DevOps Talks Conference, 24-25 March, 2020, Auckland, New Zealand
The Auckland conference will be held at the Stamford Plaza Auckland and workshops will take place on 23rd March 2020.
For more details please refer to their website: https://devops.talksplus.com/
AWS Summit Sydney
Where: Darling Harbour Sydney AU
When : Mar 31 - Apr 2 2020
Bringing the cloud computing community together to connect, collaborate, and learn how to build a future-ready business.
https://aws.amazon.com/events/summits/sydney/
AWS Summits are happening all over the globe - you can probably find one near you :
| | |
| --- | --- |
| Location | Date |
| Paris, France | March 17, 2020 |
| Dubai UAE | March 24, 2020 |
| Brussels, Belgium | April 2, 2020 |
| Amsterdam, Netherlands | April 8, 2020 |
| Mumbai, India | April 8, 2020 |
| San Francisco, CA USA | April 14, 2020 |
| Singapore | April 15, 2020 |
| Seoul, South Korea | April 16, 2020 |
| London, UK | April 29, 2020 |
No travel budget ? Fear not.
Master the fundamentals of Cloud online and for free!
Online AWSome Days: 19th March 2020
AWS experts are there to help accelerate your cloud journey, get up and running with AWS services fast and start adding value to your business as soon as possible. All you need to do is register to attend the free, AWSome Day Online Conference on 19.03.20!
Content will be available in English, French, Spanish, Italian, German and Hebrew.
Free cloud training, provided by experts
AWSome Day attendees will receive free, step-by-step introductions and training on core AWS services for compute, storage, database and networking. Plus, they'll share best practices for architecting and cost optimization.
AWS technical experts will provide detailed explanations of key service features, share real-world use cases, walk through technical demos, and be available to answer all your questions live.
https://pages.awscloud.com/EMEA-AWSome-Day-Online-Conference-2020.html
Microsoft also has a full training and events calendar underway :
Source : https://azure.microsoft.com/en-us/community/events/
Thanks for reading, we hope you found something useful. Talking of useful:
hava.io allows users to visualise their cloud environments in interactive diagram form including unique infrastructure, security and container views. hava.io continuously polls your cloud configuration and logs changes in a version history for issue resolution and audit purposes.
If you haven't taken a hava.io free trial to see what it can do for your workflow, security and compliance needs - please get in touch.