This week's roundup of all the cloud news.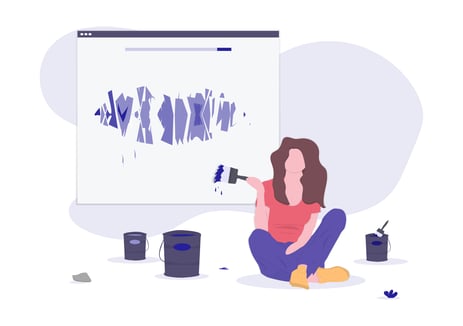 Here's a round up of all things AWS, Azure and Google Cloud Platform for the week ending Friday 19th February 2021.
Here at Hava we're working on adding more resources to those visualised on your diagrams and some exciting additions to the capabilities of our Azure and GCP functionality. More details soon.
To stay in the loop, make sure you subscribe on the right - There's a new Newsletter series starting soon that will keep you up to date with all our new releases, enhancements and capabilities and will also showcase lesser known but powerful features that you may not be aware of.

AWS Updates and Releases
Amazon Elasticsearch Service adds Trace Analytics, a new feature for distributed tracing
Amazon Elasticsearch Service adds Trace Analytics, a new feature for distributed tracing that enables developers and IT operators to find and fix performance problems in distributed applications, leading to faster problem resolution times.
Amazon Redshift Query Editor now supports clusters with enhanced VPC routing, longer query run times, and all node types
You can now use the Amazon Redshift Query editor with Amazon Redshift clusters enabled with enhanced VPC routing. You can leverage AWS Secrets Manager to store your cluster credentials and use that with the Amazon Redshift Query Editor.
AWS Glue Studio jobs can now update AWS Glue Data Catalog tables
AWS Glue Studio now supports updating the AWS Glue Data Catalog during job runs. This feature makes it easy to keep your tables up to date as AWS Glue writes new data into Amazon S3, making the data immediately queryable from any analytics service compatible with the AWS Glue Data Catalog.
Amazon ml.Inf1 instances are now available on Amazon SageMaker in 14 additional AWS regions
Amazon SageMaker
is a fully managed service that provides every developer and data scientist with the ability to build, train, and deploy machine learning (ML) models quickly. To deploy ML models for real-time predictions, Amazon SageMaker provides you with a large selection of
AWS compute instances, so you can find the right cost to performance ratio depending on your requirements. One such instance type is
Amazon Inf1, powered by
AWS Inferentia, a custom chip built from the ground up by AWS to accelerate ML inference workloads. Amazon ml.Inf1 instances were available in Amazon SageMaker in the US East (N. Virginia) and US West (Oregon) regions. Starting today, Amazon ml.Inf1 instances are available on Amazon SageMaker in 14 additional AWS regions worldwide.
AWS Glue Studio now supports reading uncatalogued data from Amazon S3 and inferring its schema
AWS Glue now supports reading data stored in Amazon S3 without first adding it to the AWS Glue Data Catalog. This feature makes it fast to start authoring Extract, Transform, and Load (ETL) and ELT jobs in AWS Glue Studio by allowing you to use locations and objects in Amazon S3 directly as data sources. AWS Glue infers the schema of the data in real time , allowing you to easily define transforms on it in the AWS Glue Studio visual job authoring interface.
Update content of inbound and outbound emails using AWS Lambda in Amazon WorkMail
This week, Amazon WorkMail announced that you can now update content of in-transit emails to and from your organization with AWS Lambda functions when using Email Flow Rules. With this, you can easily update the contents of the email as it flows in and out of your organization in order to help meet security, compliance, or productivity needs. For example, you can create a Lambda function which removes all attachments, or adds disclaimers or signatures on the email before it is delivered.
AWS Fargate increases default resource count service quotas to 1000
AWS Fargate recently increased default service quotas to 500 and starting today you can launch up to 1000 concurrent Amazon Elastic Container Service (ECS) tasks and Amazon Elastic Kubernetes Service (EKS) pods running on Fargate On-Demand and 1000 concurrent Amazon ECS tasks running on Fargate Spot. These are default quotas (also commonly known as limits) for an account in a given AWS Region, but you can always raise these values even further to meet your application needs by requesting a quota increase. This makes it even more seamless to run your workloads at scale on Fargate, the serverless compute engine for containers that works with Amazon ECS, Amazon EKS, and AWS Batch.
Amazon EKS and EKS Distro now supports Kubernetes version 1.19
Kubernetes is rapidly evolving, with frequent feature releases and bug fixes. Highlights of the Kubernetes 1.19 release include Ingress API and Pod Topology Spread reaching stable status, EndpointSlices being enabled by default, and immutable Secrets and ConfigMaps . Learn more about Kubernetes version 1.19 in the Kubernetes project release notes .
Announcing General Availability of Amplify Flutter, with new data and authentication support
Flutter support in AWS Amplify is now generally available (GA). Amplify is a set of tools and services that help frontend web and mobile developers build secure, scalable, full-stack applications. Flutter is an open-source UI software development kit created by Google for developing applications for Android and iOS from a single codebase. Amplify Flutter brings together Amplify and Flutter. It is designed for developers who have invested in the Flutter ecosystem and now want to take advantage of the power of AWS. You can use the Amplify Flutter libraries with Amplify-created backends, as well as existing AWS backends.
AWS Direct Connect Announces Native 100 Gbps Dedicated Connections at Select Locations
AWS Direct Connect now offers native 100 Gbps Dedicated Connections to support your private connectivity needs to the cloud.
Amazon Keyspaces (for Apache Cassandra) now supports PCI DSS compliance to help you run payment processing workloads more easily
Amazon Keyspaces (for Apache Cassandra) , a scalable, highly available, and fully managed Cassandra-compatible database service, now supports Payment Card Industry Data Security Standard (PCI DSS) compliance to help you run payment processing workloads more easily.
Amazon DynamoDB Accelerator (DAX) now supports next generation, burstable general-purpose Amazon EC2 T3 instance types
Amazon DynamoDB Accelerator (DAX) now supports next-generation, burstable general-purpose Amazon EC2 T3 instance types, which provide a baseline level of CPU performance with the ability to burst CPU usage however long is required.

Google Cloud Releases and Updates
Cloud Logging
Cloud Logging agent for Windows version 1-14 is now available. This version changes the default Windows configuration from using gRPC to REST for sending logs to the Cloud Logging API. For more information, refer to the release information on GitHub.
Dialogflow
Dialogflow ES now supports the europe-west1 (Belgium) region
Compute Engine
Preview: Predictive autoscaling for managed instance groups lets you improve the availability of your workloads by using Machine Learning to predict future demand and create virtual machines ahead of forecasted load.
Google Cloud VMware Engine
Added password management of the CloudOwner@gve.local user for vCenter and the admin user for NSX-T Manager. VMware Engine generates a password for these users when you deploy a private cloud. You can view and reset credentials from the private cloud details page.
Added the ability to peer multiple VPCs with private clouds in a region. This improvement enables you to establish a many-to-many relationship between your VPCs and regions.
Added support for global DNS name resolution for management components of your private cloud using Cloud DNS. You can set up Cloud DNS to resolve domain names of management components of multiple private clouds (in the same or different regions) in your project.
For more information, see Configuring DNS for vCenter access.
AI Platform Training
The default boot disk type for virtual machine instances used for training jobs has changed from pd-standard to pd-ssd. Learn more about disk types for custom training and read about pricing for different disk types.
Note that for training jobs where you don't specify a DiskConfig, pricing does not change. This is because the first 100 GB of disk for each VM do not incur any charge, regardless of disk type.
BigQuery
BigQuery now supports exporting table data in Parquet format. This feature is in Preview. For more information, see Parquet export details.
Cloud Composer
GA: Setting and updating machine types for CloudSQL/Web Server is now generally available.
Cloud Composer 1.14.3 release was rolled back. If you have an environment that was created with a composer-1.14.3-airflow-* image, you can later upgrade it to a newer version.
Cloud DNS
Cloud Load Balancing
Zonal NEGs (with GCE_VM_IP network endpoints) can now be used as backends for internal TCP/UDP load balancers. For more information on this type of zonal NEG, see Zonal NEGs overview.
This feature is in Preview.
Dataproc
New sub-minor versions of Dataproc images: 1.3.84-debian10, 1.3.84-ubuntu18, 1.4.55-debian10, 1.4.55-ubuntu18, 1.5.30-centos8, 1.5.30-debian10, 1.5.30-ubuntu18, 2.0.3-debian10, and 2.0.3-ubuntu18
Dataproc Metastore
You must now have storage.objects.get permission on the Cloud Storage object in order to import metadata from the Cloud Storage file.
Identity and Access Management
VPC Service Controls
Dataproc
Dataproc 2.0 image version will become a default Dataproc image version in 4 weeks on March 15, 2021.

Microsoft Azure Releases And Updates
UPComing Events:



New digital curriculum: Managing Amazon S3
AWS were excited to announce a free new digital curriculum: Managing Amazon Simple Storage Service. This advanced 150-minute curriculum covers techniques to simplify the management of Amazon S3 storage. Designed for cloud architects, storage architects, developers, and operations engineers, it includes interactive lessons, video demonstrations, a self-paced lab, and quizzes. The self-paced lab costs up to 15 USD per lab (this cost is not included with free digital training on aws.training).
Azure Virtual Events
Microsoft have a full schedule of Virtual Events
A full list including session times and details are here : https://azure.microsoft.com/en-us/community/events/
AWS Events:
AWS events are pretty fluid at the moment, with most in-person events being cancelled or postponed. There are a number that have been taken online and full details can be found here: https://aws.amazon.com/events/
Thanks for reading again this week, we hope you found something useful.
hava.io allows users to visualise their AWS, GCP and Azure cloud environments in interactive diagram form including unique infrastructure, security and container views. hava.io continuously polls your cloud configuration and logs changes in a version history for later inspection which helps with issue resolution and provides history of all configs for audit and compliance purposes.
If you haven't opened a free hava.io account to see what the GCP, Azure and AWS automated diagram generator can do for your workflow, security and compliance needs, you can below - if you have questions, please get in touch.
You can reach us on chat, email sales@hava.io to book a callback or demo.