This week's roundup of notable cloud news.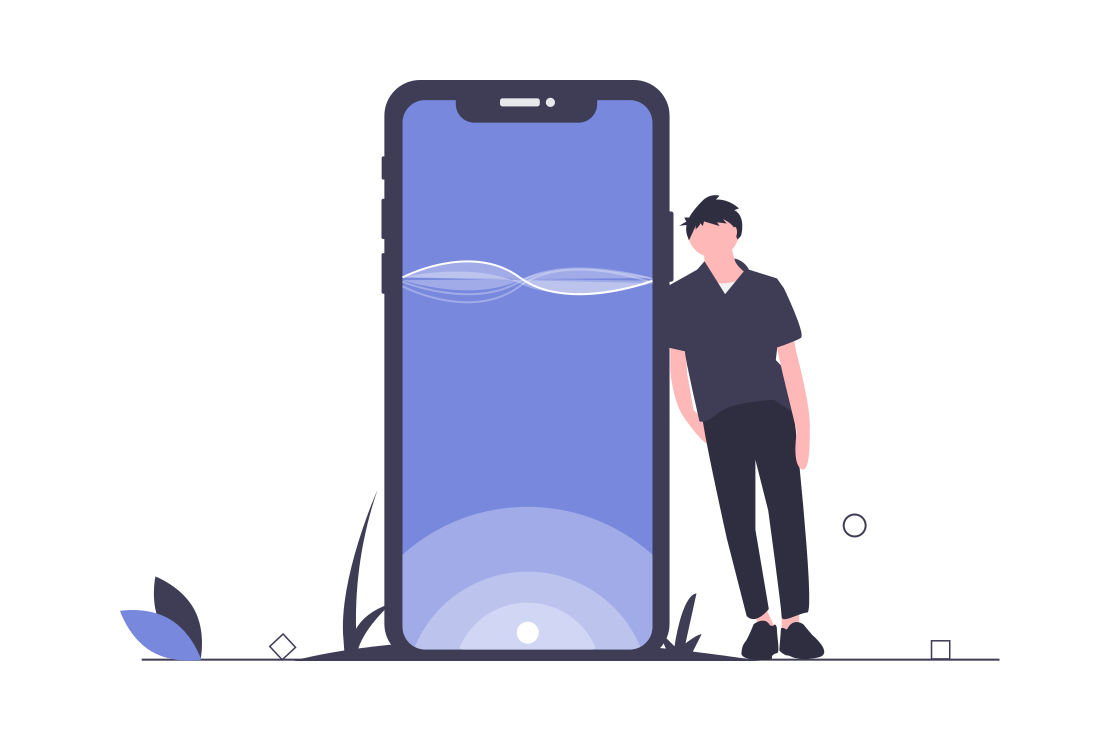 Hello cloud land, here's this week's round up of everything that's happening in cloud computing this week. Just like their market share, AWS seem to be leading the field in terms of major announcements this week with new ChatOps and the Appflow announcement.
Despite all the upheaval in the World, we're not seeing too much disruption in terms of demand or drop off. If anything, we're seeing an uptick in trials and signups. We hope it's the same for you.
Amazon Appflow could make life easier for developers.

AppFlow has been designed to remove the need for manually-configured data transfers between AWS and services like Salesforce, Slack, Trend Micro and Zendesk.
Amazon Web Services (AWS) has launched Amazon AppFlow, a new tool for managing the flow of data from AWS to software as service (SaaS) applications.
Amazon AppFlow has been designed to remove the need for developers to manually configure connectors that enable them to transfer data between AWS and third-party services like Salesforce, Slack, Trend Micro and Zendesk.
AppFlow instead integrates directly with SaaS applications and automatically enables secure, bidirectional data flow between them.
This means that, as well as allowing data to flow from SaaS applications to AWS, it can send data from AWS to SaaS applications.
https://www.techrepublic.com/article/cloud-computing-this-new-tool-from-aws-could-make-life-easier-for-developers/
GCP Anthos now supports multi-cloud.


Anthos can now run and manage applications on AWS.
Google Cloud has announced that its platform to manage multi-cloud workloads Anthos is now generally available for AWS though the company plans to add support for Microsoft Azure by the end of this year.
Anthos aims to deliver on the promise of write once, run anywhere by allowing businesses to run their applications on existing on-prem hardware investments or in the public cloud.
https://www.techradar.com/news/google-cloud-anthos-now-supports-multi-cloud
AWS opens first African Region

AWS has announced that its new AWS Africa Region in Cape Town, South Africa is now open and with this launch, Amazon's cloud computing division now spans 73 Availability Zones within 23 geographic regions around the world.
Organizations and government agencies can now run their applications and server end-users in Africa with even lower latency while leveraging advanced AWS technologies.
Senior vice president of global infrastructure and customer support at AWS, Peter DeSantis explained in a press release that the opening of the new AWS Africa Region is part of the company's continued efforts to support the growth of the continent's local technology community
https://www.techradar.com/news/aws-opens-first-african-region
AWS Chatbot Release.

Can monitor and interact with AWS resources in Slack & Chime
Amazon Web Services (AWS)' Chatbot product has entered into general availability for all commercial AWS regions.
Chatbot is an interactive agent for chat operations, or ChatOps, that can monitor and interact with AWS resources in Slack channels and Amazon Chime.
It can send alerts, run commands to return diagnostic information, invoke AWS Lambda functions and create AWS support cases.
AWS Chatbot incurs no charges, with only the underlying services being charged instead, such as Amazon Simple Notification Service or AWS Lambda.
https://www.arnnet.com.au/article/678687/aws-gets-chatty-with-general-availability-of-chatbot/
Azure Migrate now available in Azure Government

Microsoft's service for datacenter migration, Azure Migrate, is now available in Azure Government—unlocking the whole range of functionality for government customers. Previously, Azure Migrate V1 was available to US Azure Government customers, which performed limited scale assessment for VMware workloads. Azure Migrate V2 for Azure Government, now available, includes a one-stop shop for discovery, assessment, and migration of largescale datacenters.
https://azure.microsoft.com/en-us/blog/azure-migrate-now-available-in-azure-government/
Enhanced features in Azure Archive Storage now generally available

Since launching Azure Archive Storage, Microsoft report seeing unprecedented interest and innovative usage from a variety of industries. Archive Storage is built as a scalable service for cost-effectively storing rarely accessed data for long periods of time. Cold data, including application backups, healthcare records, autonomous driving recordings, and other data sets that might have been previously deleted could be stored in Azure Storage's Archive tier in an offline state, then rehydrated to an online tier when needed.
With customer usage and feedback, Microsoft have made their archive improvements generally available.
https://azure.microsoft.com/en-us/blog/enhanced-features-in-azure-archive-storage-now-generally-available/
GCP Cloud Spanner backup-restore features added

Google built Cloud Spanner to support the need for a scalable, multi-version database with relational semantics. It's become an important capability for teams that need a globally distributed, strongly consistent database service. Spanner continues to launch new enterprise capabilities, and Google announced the general availability of managed backup-restore.
Google reports, this can help you achieve high business continuity and add data protection without much management overhead. This feature provides you protection against user or application errors that result in logical data corruption. You can now take consistent, on-demand backup of databases in your regional or multi-regional configurations, and restore those backups onto the same or different instance with the same instance configuration. These restores are optimized to reduce the time to first byte access to the data in a backup. This means you can get access to terabytes of data being restored from a backup within minutes after a failure.
https://cloud.google.com/blog/products/databases/native-cloud-database-spanner-adds-features
AWS Transfer for FTP and FTPS, in addition to existing SFTP

AWS Transfer for SFTP was launched on November 2018 as a fully managed service that enables the transfer of files directly into and out of Amazon S3 using the Secure File Transfer Protocol (SFTP).
The week, AWS announced the expansion of the service to add support for FTPS and FTP, which makes it easy to migrate and securely run File Transfer Protocol over SSL (FTPS) and FTP workloads in AWS, in addition to the existing AWS Transfer for SFTP service. Supporting SFTP-, FTPS-, and FTP-based transfers for Amazon S3, Amazon also announced the "AWS Transfer Family," which is the aggregated name of AWS Transfer for SFTP, FTPS, and FTP.
https://aws.amazon.com/blogs/aws/new-aws-transfer-for-ftp-and-ftps-in-addition-to-existing-sftp/
Upcoming Events:
Virtual Cloud Computing Events
Redhat Virtual Summit
When: April 28-29
https://www.redhat.com/en/summit
DockerCon Live
When: May 28
https://www.docker.com/dockercon/
Think 2020 IBM
When: May 5-7
https://www.ibm.com/events/think/
Cloud Data Summit North America
When: May 26-27
https://www.clouddatasummit.com/na/
If you need a fix of AWS goodness, there is an extensive program of online tech talks scheduled:
Join AWS for live, online presentations led by AWS solutions architects and engineers. AWS Online Tech Talks cover a range of topics and expertise levels, and feature technical deep dives, demonstrations, customer examples, and live Q&A with AWS experts.
Note – All sessions are free and in Pacific Time. Can't join them live? Access webinar recordings and slides on the On-Demand Portal.
Tech talks this month, by category, are:
April 27, 2020 | 9:00 AM – 10:00 AM PT – Best Practices for Modernizing On-Premise Big Data Workloads Using Amazon EMR – ​Learn about best practices to migrate from on-premises big data (Apache Spark and Hadoop) to Amazon EMR.​
April 27, 2020 | 11:00 AM – 12:00 PM PT – Understanding Game Changes and Player Behavior with Graph Databases – ​Learn how to solve problems with highly connected data in game datasets with Amazon Neptune.
​​April 27, 2020 | 1:00 PM – 2:00 PM PT – Assess, Migrate, and Modernize from Legacy Databases to AWS: Oracle to Amazon Aurora PostgreSQL Migration – ​Punitive licensing and high cost of on-premises legacy databases could hold you back. Join this tech talk to learn how to assess, migrate, and modernize your Oracle workloads over to Amazon Aurora PostgreSQL, using Amazon Database Migration Service (DMS).​
April 28, 2020 | 9:00 AM – 10:00 AM PT – Implementing SAP in the Cloud with AWS Tools and Services – ​This tech talk will help architects and administrators to understand the automation capabilities available that can assist your SAP migration.​
April 28, 2020 | 11:00 AM – 12:00 PM PT – Choosing Events, Queues, Topics, and Streams in Your Serverless Application – ​Learn how to choose between common Lambda event sources like EventBridge, SNS, SQS, and Kinesis Data Streams.​
April 30, 2020 | 9:00 AM – 10:00 AM PT – Inside Amazon DocumentDB: The Makings of a Managed Non-relational Database – Join Rahul Pathak, GM of Emerging Databases and Blockchain at AWS, to learn about the inner workings of Amazon DocumentDB and how it provides better performance, scalability, and availability while reducing operational overhead for managing your own non-relational databases.
Microsoft also has a full training and events calendar underway :
Source : https://azure.microsoft.com/en-us/community/events/
Some are going ahead, but we'd suggest contacting the organisers before putting any concrete plans in place.
Thanks for reading, we hope you found something useful. Talking of useful:
hava.io allows users to visualise their AWS, GCP and Azure cloud environments in interactive diagram form including unique infrastructure, security and container views. hava.io continuously polls your cloud configuration and logs changes in a version history for later inspection which helps with issue resolution and provides history of all configs for audit and compliance purposes.
Whether you need AWS Diagrams, GCP Diagrams, Azure Diagrams or combinations of all three, Hava has you covered.
If you haven't taken a hava.io free trial to see what it can do for your workflow, security and compliance needs - please get in touch.
You can reach us on chat, email sales@hava.io or book a callback or demo below.