This week's roundup of notable cloud news.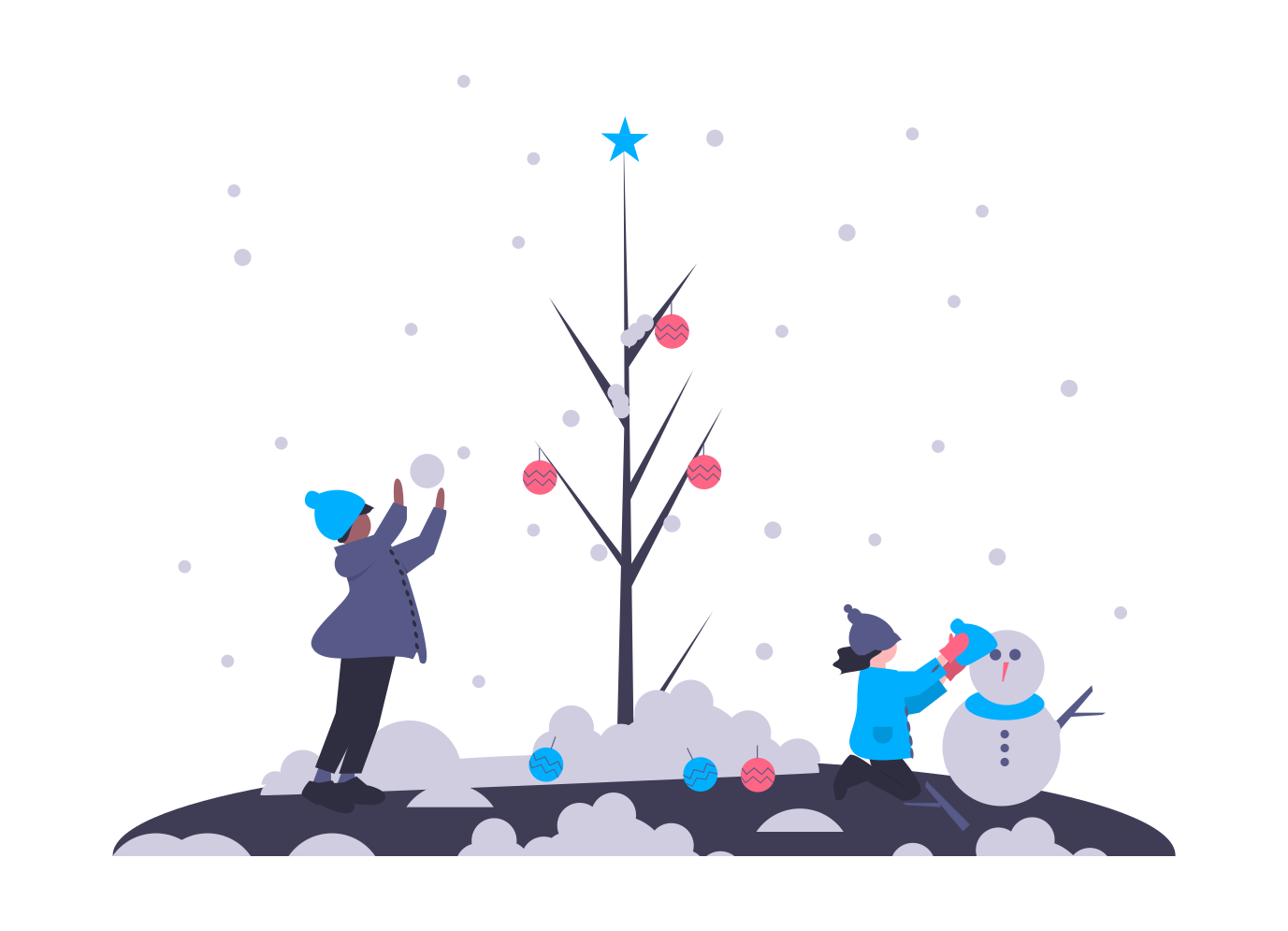 Hello Cloudlandia, here's this week's round up of everything that's happening in cloud computing this week.
Another super busy week at Hava - with everyone working from home we've got everything under control, apart from a few haircuts!
This week we switched on 14 day free trials without the need for a credit card.
Check out https://hava.io - if you need AWS Diagrams, Azure Diagrams, GCP Diagrams or combinations of all three, Hava has you covered.
A few things of note this week: Enjoy.
The 10 Highest-Paying IT Certifications for 2020
Information technology (IT) certifications can pave the way for a fulfilling and lucrative IT career. With demand for IT professionals on the rise, here's a look at the 10 highest-paying certifications right now. Glad to see cloud is well represented.
CISSP - Certified Information Systems Security Professional
CRISC - Certified in Risk & Information Systems Control
CISM - Certified Information Security Manager
ITIL - Information Technology Infrastructure Library
MCSE Server Infrastructure
AWS Certified Developer - Associate
AWS Certified Solutions Architect - Associate
Certified Scrum Master
PMP - Project Management Professional
Google Certified Professional Cloud Architect
That's the list according to Gadjo Sevilla at PC Mag - see the article here:
https://au.pcmag.com/news/66390/the-10-highest-paying-it-certifications-for-2020
AWS Snowball Edge Update – Faster Hardware, OpsHub GUI, IAM, and AWS Systems Manager

Jeff Barr - AWS Chief Evangelist wrote:
" Over the last couple of years I've told you about several members of the "Snow" family of edge computing and data transfer devices – The original Snowball, the more-powerful Snowball Edge, and the exabyte-scale Snowmobile.
Today I would like to tell you about the latest updates to Snowball Edge. Here's what I have for you today:
Snowball Edge Update – New storage optimized devices that are 25% faster, with more memory, more vCPUs, and support for 100 Gigabit networking.
AWS OpsHub for Snow Family – A new GUI-based tool to simplify the management of Snowball Edge devices.
IAM for Snowball Edge – AWS Identity and Access Management (IAM) can now be used to manage access to services and resources on Snowball Edge devices.
Snowball Edge Support for AWS Systems Manager – Support for task automation to simplify common maintenance and deployment tasks on instances and other resources on Snowball Edge devices.
Let's take a closer look at each one…
Snowball Edge Storage Optimized Update
We've refreshed the hardware, more than doubling the processing power and boosting data transfer speed by up to 25%, all at the same price as the older devices.
The newest Snowball Edge Storage Optimized devices feature 40 vCPUs and 80 GB of memory, up from 24 and 48, respectively. The processor now runs at 3.2 GHz, allowing you to launch more powerful EC2 instances that can handle your preprocessing and analytics workloads even better than before. In addition to the 80 TB of storage for data processing and data transfer workloads, there's now 1 TB of SATA SSD storage that is accessible to the EC2 instances that you launch on the device. The improved data transfer speed that I mentioned earlier is made possible by a new 100 Gigabit QSFP28 network adapter.
Here are the instances that are available on the new hardware (you will need to rebuild any existing AMIs in order to use them):
| | | |
| --- | --- | --- |
| Instance Name | Memory | vCPUs |
| sbe-c.small | 2 | 1 |
| sbe-c.medium | 4 | 1 |
| sbe-c.large | 8 | 2 |
| sbe-c.xlarge | 16 | 4 |
| sbe-c.2xlarge | 32 | 8 |
| sbe-c.4xlarge | 64 | 16 |
You can cluster up to twelve Storage Optimized devices together in order to create a single S3-compatible bucket that can store nearly 1 petabyte of data. You can also run Lambda functions on this and on other Snowball Edge devices.
To learn more and to order a Snowball Edge (or an entire cluster), visit the AWS Snowball Console. "
https://aws.amazon.com/blogs/aws/aws-snowball-edge-update/
Amazon Elastic Container Service & AWS Fargate, now support Amazon Elastic File System

AWS customers building applications that require data persistence or shared storage have faced a challenge since containers are temporary in nature. As containers are scaled in and out dynamically, any local data is lost as containers are terminated. AWS are changing that for ECS by launching support for Amazon Elastic File System (EFS) file systems. Both containers running on ECS and AWS Fargate will be able to use Amazon Elastic File System (EFS).
https://aws.amazon.com/blogs/aws/amazon-ecs-supports-efs/
Supporting APN partners with virtual learning resources

AWS have created flexible ways APN partners can build AWS cloud skills and get AWS Certified.
Solution Training for Partners (STP): All business and technical STPs are available free of charge, taught by an accredited AWS instructor who brings the learning to you in a virtual, interactive format. You can access the class and interact with the instructor and other participants via computer from home or location of your choice. There is a

full schedule

of public courses, and private courses are available upon request.
On Demand Digital Courses: AWS have hundreds of

digital courses

available for free and on-demand. Additionally, accreditation courses are also on-demand, are a core part of APN tier requirements, and offer solid, foundational training.
PartnerCast Webinars: Another resource designed especially for APN partners the weekly

AWS PartnerCasts. These free, interactive webinars cover AWS products and services to help partners in business and technical roles create new customer opportunities, enhance professional relationships, and develop training interests. These sessions are available in various regions, and you can subscribe to receive email notifications of upcoming webinars.
AWS Certification: You can now take all

AWS Certification

exams with online proctoring. Due to high demand, the wait time for online-proctored appointments may be longer than usual. Before taking your exam,

check out

the live instructor-led webinars and digital prep classes. AWS are also offering

additional support to candidates

who need more time to reschedule exams, recertify, and use vouchers, such as certification expiration extensions.
https://aws.amazon.com/blogs/training-and-certification/supporting-apn-partners-with-virtual-learning-resources/
Protect your running VMs with new OS patch management service

Managing patches effectively is a great way to keep your infrastructure up-to-date and reduce the risk of security vulnerabilities. But without the right tools, patching can be daunting and labor intensive.
Google announced the general availability of Google Cloud's OS patch management service to protect your running VMs against defects and vulnerabilities. The service works on Google Compute Engine and across OS environments (Windows, Linux).
Automate OS security and compliance
With OS patch management, you can apply OS patches across a set of VMs, receive patch compliance data across your environments, and automate installation of OS patches across VMs—all from one centralized location. The OS patch management service has two main components:
Compliance reporting, which provides detailed compliance reports and insights on the patch status of your VM instances across Windows and Linux distributions.

Patch deployment, which automates the installation of OS patches across your VM fleet, with flexible scheduling and advanced patch configuration controls. For added convenience, you can set up flexible schedules and still keep systems up-to-date by running your patch updates within designated maintenance windows.
https://cloud.google.com/blog/products/management-tools/new-os-patch-management-service-protects-your-compute-engine-vms
Find and fix issues with the new GCP logs viewer

GCP's cloud loggin interace has had a few tweaks since it's launch in February.
With improved performance and responsiveness, histogram view of logs-based metrics and a bunch of query builder enhancements. Read more here...
https://cloud.google.com/blog/products/management-tools/troubleshoot-issues-faster-with-cloud-logging
Updates to Azure Maps Web SDK includes powerful new features

Microsoft announced updates to the Azure Maps Web SDK, which adds support for common spatial file formats, introduces a new data driven template framework for popups, includes several OGC services, and much more.
https://azure.microsoft.com/en-us/blog/updates-to-azure-maps-web-sdk-includes-powerful-new-features/
Microsoft signs multiyear deal with the NBA for Azure and Surface

Microsoft has signed a multiyear deal with National Basketball Association (NBA) to become the official AI, cloud, and laptop provider for the league. The deal will see the NBA using Microsoft's Azure platform to broadcast live and on-demand basketball games, with personalized content.
https://www.theverge.com/2020/4/16/21223932/microsoft-nba-partnership-deal-azure-surface-details
Upcoming Events:
Virtual Cloud Computing Events
Redhat Virtual Summit
When: April 28-29
https://www.redhat.com/en/summit
DockerCon Live
When: May 28
https://www.docker.com/dockercon/
Think 2020 IBM
When: May 5-7
https://www.ibm.com/events/think/
Cloud Data Summit North America
When: May 26-27
https://www.clouddatasummit.com/na/
If you need a fix of AWS goodness, there is an extensive program of online tech talks scheduled:
Join AWS for live, online presentations led by AWS solutions architects and engineers. AWS Online Tech Talks cover a range of topics and expertise levels, and feature technical deep dives, demonstrations, customer examples, and live Q&A with AWS experts.
Note – All sessions are free and in Pacific Time. Can't join them live? Access webinar recordings and slides on the On-Demand Portal.
Tech talks this month, by category, are:
April 20, 2020 | 9:00 AM – 10:00 AM PT – Save Costs Running Kubernetes Clusters with EC2 Spot Instances – ​Learn how you can lower costs and improve application resiliency by running Kubernetes workloads on Amazon EKS with Spot Instances.​
April 20, 2020 | 11:00 AM – 12:00 PM PT – Hadoop 3.0 and Docker on Amazon EMR 6.0 – A deep dive into what's new in EMR 6.0 including Apache Hadoop 3.0, Docker containers & Apache Hive performance improvements​.
​April 20, 2020 | 1:00 PM – 2:00 PM PT – Infrastructure as Code on AWS – ​Join this tech talk to learn how to use AWS CloudFormation and AWS CDK to provision and manage infrastructure, deploy code, and automate your software-release processes.
April 21, 2020 | 9:00 AM – 10:00 AM PT – How to Maximize Results with a Cloud Contact Center, Featuring Aberdeen Research – ​Learn how to maximize results with a cloud contact center, featuring Aberdeen Research and Amazon Connect​.
April 21, 2020 | 11:00 AM – 12:00 PM PT – Connecting Microcontrollers to the Cloud for IoT Applications – ​Learn how you can connect microcontrollers to the cloud for IoT applications​.
April 21, 2020 | 1:00 PM – 2:00 PM PT – Reducing Machine Learning Inference Cost for PyTorch Models – ​Join us for a tech talk to learn about deploying your PyTorch models for low latency at low cost.​
April 22, 2020 | 11:00 AM – 12:00 PM PT – Top 10 Security Items to Improve in Your AWS Account – Learn about the top 10 security items to improve in your AWS environment and how you can automate them.​
April 22, 2020 | 1:00 PM – 2:00 PM PT – Building Your First Application with AWS Lambda – ​Learn how to build your first serverless application with AWS Lambda, including basic design patterns and best practices.​
April 23, 2020 | 9:00 AM – 10:00 AM PT – Persistent Storage for Containers with Amazon EFS – ​Learn how to securely store your containers in the cloud with Amazon EFS​.
April 23, 2020 | 11:00 AM – 12:00 PM PT – Build Event Driven Graph Applications with AWS Purpose-Built Databases – ​Learn how to build event driven graph applications using AWS purpose-built database services including Amazon Neptune, Amazon DynamoDB, and Amazon ElastiCache.​
April 23, 2020 | 1:00 PM – 2:00 PM PT – Migrate with AWS – ​Introduction to best practice driven process for migrations to AWS, developed by the experience in helping thousands of enterprises migrate.
April 27, 2020 | 9:00 AM – 10:00 AM PT – Best Practices for Modernizing On-Premise Big Data Workloads Using Amazon EMR – ​Learn about best practices to migrate from on-premises big data (Apache Spark and Hadoop) to Amazon EMR.​
April 27, 2020 | 11:00 AM – 12:00 PM PT – Understanding Game Changes and Player Behavior with Graph Databases – ​Learn how to solve problems with highly connected data in game datasets with Amazon Neptune.
​​April 27, 2020 | 1:00 PM – 2:00 PM PT – Assess, Migrate, and Modernize from Legacy Databases to AWS: Oracle to Amazon Aurora PostgreSQL Migration – ​Punitive licensing and high cost of on-premises legacy databases could hold you back. Join this tech talk to learn how to assess, migrate, and modernize your Oracle workloads over to Amazon Aurora PostgreSQL, using Amazon Database Migration Service (DMS).​
April 28, 2020 | 9:00 AM – 10:00 AM PT – Implementing SAP in the Cloud with AWS Tools and Services – ​This tech talk will help architects and administrators to understand the automation capabilities available that can assist your SAP migration.​
April 28, 2020 | 11:00 AM – 12:00 PM PT – Choosing Events, Queues, Topics, and Streams in Your Serverless Application – ​Learn how to choose between common Lambda event sources like EventBridge, SNS, SQS, and Kinesis Data Streams.​
April 30, 2020 | 9:00 AM – 10:00 AM PT – Inside Amazon DocumentDB: The Makings of a Managed Non-relational Database – Join Rahul Pathak, GM of Emerging Databases and Blockchain at AWS, to learn about the inner workings of Amazon DocumentDB and how it provides better performance, scalability, and availability while reducing operational overhead for managing your own non-relational databases.
Microsoft also has a full training and events calendar underway :
Source : https://azure.microsoft.com/en-us/community/events/
Some are going ahead, but we'd suggest contacting the organisers before putting any concrete plans in place.
Thanks for reading, we hope you found something useful. Talking of useful:
hava.io allows users to visualise their AWS, GCP and Azure cloud environments in interactive diagram form including unique infrastructure, security and container views. hava.io continuously polls your cloud configuration and logs changes in a version history for later inspection which helps with issue resolution and provides history of all configs for audit and compliance purposes.
If you haven't taken a hava.io free trial to see what it can do for your workflow, security and compliance needs - please get in touch.
You can reach us on chat, email sales@hava.io or book a callback or demo below.