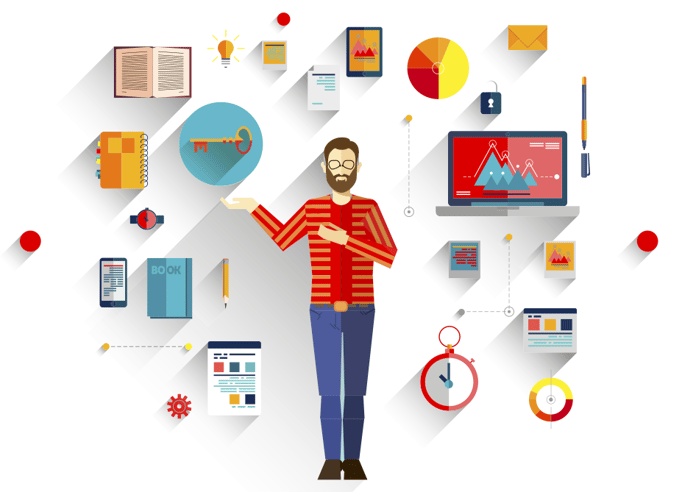 So you've got approval to hire a consultant on a six-month contract to fast track your project. You've found the perfect consultancy with proven success in everything you need to implement. Your Scope of Work (SOW) has been signed off on and your consultant starts in a week. Hoorah!
You want the project to be a resounding success, right?
Onboarding your cloud consultant properly is the most critical thing to you can do to maximize your ROI. They have limited time to deliver you results, not being prepared means your consultant sits idle, and that costs you money which can significant with the increased level of cloud spend in the IT landscape.

1. BE READY FOR THEM
They might be a consultant, but they're still working within your company. Having their access pass, key, email address, desk and anything you would have ready for a full time employee speaks volumes.

If you have a bring your own device policy, communicate what software they need to have installed prior to starting. If not, have a computer with all software installed ready for them for day one. Creating a 'Standard Toolkit Checklist' is a great way to ensure you've organized logins for all internal tools so they can hit the ground running.


2. PREP YOUR TEAM
It's not unusual for a consultant to start and receive animosity from the existing staff. If your team hasn't been briefed as to why a consultant is coming in and what they're working on, then it's completely understandable. Consultants bring knowledge, experience, ideas, and can help your team to grow and accelerate. Explaining what your team can gain collectively and individually should quickly get them onboard and excited.


3. DAY ONE: COMMUNICATE EXPECTATIONS
The first thing you should do is go over the scope of work so expectations are crystal clear. Your consultant should know who they're handing the solution over to and how they're going to be measured for success. It's also important that they understand the greater company goals and where this work fits into those. Explain any relevant company policies, the company structure, discuss the company culture, who they report to, and who they should speak to should they run into any issues.


4. INTRODUCE THEM TO ALL INTERNAL STAKEHOLDERS
Communication with the right people is key. Book a 15-minute catchup in each stakeholder's calendar in their first week so your consultant can meet everyone face to face and understand what they want/need out of the project.


5. ENSURE YOUR DOCUMENTATION IS UP-TO-DATE
Documentation is essential. Writing documentation does take time, but if done upfront it will save time and money in the long run. The first thing your consultant will want to see is your network documentation so they know what they're working with. If you don't have this, use Hava and you'll have your real-time cloud diagrams in seconds that you can export to PDF.
You should then work on documentation around business rules, application installation, code deployment and troubleshooting FAQs.


You'd think all this would go without saying, but in reality it doesn't happen as often as it should. The consultants we work with say there is significant room for improvement when it comes to the consultant onboarding process. All they want to do is hit the ground running but can't because they don't have all the tools and information they need.
Onboard your consultants well and you'll get the results you're after and then some!


Check out what Hava can do for your documentation - sign up for a two week free trial